Crowdfunding platforms such as Kickstarter and GoFundMe offer congregations a chance to reach beyond their usual network of church donors, expanding the congregation's focus and impact, says Adam J. Copeland.
Initially popularized in the arts community as a way to raise money for specific projects, crowdfunding, or "crowdsource funding," is part of the rapidly changing landscape of charitable giving, with important implications for the church, Copeland said.
"Usually, congregations are supported only by members of the congregation -- typically, only a subset of the congregation," said Copeland, who teaches practical theology at Luther Seminary in St. Paul, Minnesota. "But many folks support intellectually the mission of our congregations," he said. "Crowdfunding offers the opportunity to expand giving beyond those who attend worship."
As the director of Luther Seminary's Center for Stewardship Leaders, Copeland studies trends in religious giving and financial stewardship. Earlier this year, he wrote a free, downloadable booklet, "Crowdfunding for Congregations and Faith-Related Nonprofits," available at his website.
Copeland has a B.A. in religion from St. Olaf College and an M.Div. from Columbia Theological Seminary. He is pursuing a Ph.D. in rhetoric from North Dakota State University, with a focus on new media and religion.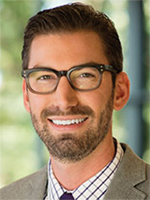 He spoke recently with Faith & Leadership about crowdfunding for congregations and the changing nature of church stewardship. The following is an edited transcript.
Q: First, give us some background about crowdfunding in general.
Crowdfunding, in its mainstream, online form, developed in 2008-09 out of the arts community, with artists asking for support for particular artistic ventures. They had an idea and they wanted to see it come into being, but they didn't have the funds, so they asked their fans and others to help make the project happen.
Since then, it's expanded to many different areas beyond the arts community.
I define crowdfunding generally as goal-based fundraising ventures conducted by groups or individuals using the internet to seek small contributions from a large number of people.
There are many different types of crowdfunding campaigns, and different types of goals and approaches.
Nonprofits have long used what we call peer-to-peer fundraising, basically inviting their supporters to raise funds on their behalf -- historically, through in-person contact. The CROP Hunger Walk, for example, historically was a peer-to-peer fundraiser that emphasized cash and checks.
But now, through the power of the internet, folks are fundraising on behalf of nonprofits or other organizations by setting up a website and inviting friends through different areas of social media.
Q: What does the development of crowdfunding mean for the church?
Crowdfunding offers several opportunities for the church to learn and to engage.
First, the church can learn by looking at successful campaigns and appreciating what gets folks engaged and excited to give. Crowdfunding campaigns have an incredible relational quality to them. Folks share their ideas and open their hearts and invite others to give to projects that they're passionate about.
Stewardship in the church can become overly intellectual, divorced from actual relationships and mission. Crowdfunding campaigns, when done well, have a delightful relational, personal quality.
Second, the church can learn from crowdfunding by exploring it and giving it a shot. Crowdfunding won't support a church's general budget, but it may help with a project or an idea that the congregation has always wondered about.
They can use crowdfunding as a sort of discernment tool by saying, in effect, "We think this is a great idea. We would like to see this exist in the world. But to do that, we need the support of the whole community."
Then, by launching a crowdfunding campaign, the church discerns what the Spirit is doing in that community and whether there's support for that particular project.
Q: You've said that the church budget is a "macro" goal and that crowdfunding works best for "micro" goals -- some specific project or vision.
Yes. Crowdfunding works best when it's focused on a particular goal that has a clear outcome and a potential that can be imagined and realized.
When churches do budgeting overall, we think in broad, macro terms.
In describing our mission, we might try to focus in on particular instances of how God is working in our communities.
But crowdfunding takes that to the extreme by narrowing in on a particular goal. It uses the principles that are in the acronym SMART -- ideas that are specific, measurable, attainable, relevant and time-bound.
That specificity and particularity can be inspiring. Crowdfunding campaigns tend to have a tangible, focused outcome with a very clear calendar in mind, so you're not giving to support a cause forever and ever. You're giving to bring a particular idea into the world.
Q: You suggest in the booklet that crowdfunding can be about more than raising money -- that it offers opportunities for a church to expand its focus, audience and reach -- part of a shift in how we even think about stewardship. Tell us about that.
Often, when congregations talk about financial stewardship, we start with the notion that all of creation belongs to God. Then we talk about giving to the church, but we disregard the fact that our people are making giving decisions not only about our congregation but also about nonprofits.
Certainly, God is working in the church -- and God is working beyond the church. So I encourage the church to help members think about how to give beyond the congregation in ways that are important because of our faith.
When applied to crowdfunding, that approach can help us think of new possibilities for expanding the audience for congregational giving. Usually, congregations are supported only by members of the congregation -- typically, only a subset of the congregation.
But many folks support intellectually the mission of our congregations. Crowdfunding offers the opportunity to expand giving beyond those who attend worship. We can do this by focusing on shared values and offering a compelling vision for a particular mission that appeals to people in the congregation, their friends and acquaintances, and others outside the congregation who share those same values and ideas and mission.
We're also in a time of many shifts in how folks think about religious giving and giving in general.
In the old paradigm, religious givers gave out of moral obligation or a sense of duty. They gave to the church because it was expected; it was what people have always done. Also, there weren't that many other ways to give.
But now, we're moving to a paradigm that emphasizes donor cultivation. It invites people to be partners in giving and help establish giving priorities for the congregation. It embraces giving to a particular mission.
Giving is understood as creating change. It's about furthering a particular idea or project rather than simply giving to the church budget because there is a trust in the institutional church and that its budget priorities are the right ones.
Crowdfunding reflects this newer paradigm of giving to particular projects, of giving as a sort of experimental act that invites folks to help create the change they want to see in the world.
At the same time, the number of places where folks can give has grown. The enormous rise of nonprofits, the growth of charitable giving to colleges and universities and other non-profits, has significantly expanded the possibilities for people to make charitable donations.
The church, for better or for worse, is in a place where the conversation about charitable giving is much broader than just congregational giving. And crowdfunding helps frame these new realities through a multiplicity of giving options.
Q: You've written that "crowdfunding supporters don't give away money; they midwife dreams." What do you mean?
Crowdfunding supporters catch onto a dream.
The founders of Kickstarter, one of the leading crowdfunding platforms, talked about crowdfunding campaigns as folks who tell the world, "I've got this idea; I think it's pretty cool; I want it to exist in the world."
Then they ask the world if it agrees and will help the idea come to fruition.
This develops a sort of partnership. You're not giving to an anonymous institution; you're giving to help create this particular dream.
It uses very inspirational language. It's about creating new life. It's about helping. It's about supporting folks who have an entrepreneurial spirit and an exciting vision for supporting community, coming alongside them and saying, "I want to see the fruits of your ideas in the world, so here's my support."
And by doing that, the people who support crowdfunding campaigns aren't outside observers. Instead, they become part of the action. They get updates through the platforms. They often receive rewards or perks that connect back to the campaign. They become collaborators and partners in the venture rather than just making a one-time gift.
Q: How does this process work for a congregation? What would they do?
Many congregations and nonprofits have launched successful crowdfunding campaigns.
Often, what happens is an entrepreneurial individual or a forward-thinking committee has an idea that isn't supported by the church budget. Maybe it's something they always wanted to do but couldn't because of other giving and budget priorities.
So crowdfunding can become a type of experiment or discernment process to see if the congregation and those beyond it support this new project.
Successful campaigns tend to have a small group of committed individuals in a congregation working together. Campaigns that are launched by only one individual tend to be less successful.
Fortunately, congregations are already set up for group decision making and shared work. Our existing committees or stewardship teams or generosity initiatives can incorporate crowdfunding.
Q: What else makes for a successful campaign?
Crowdfunding is still relatively new, so the marks of successful campaigns are still developing. Even so, we can see some similarities.
Good campaigns have a video on their crowdfunding page. The video can be short with basic production values. It communicates a sense of the passion of the folks who are asking for the gifts. It helps color in the vision and put a person behind the idea.
Successful campaigns also have very specific goals that are measurable and that folks can appreciate as attainable.
And then, they have this tricky intangible that appeals to folks both in the congregation and beyond. Crowdfunding campaigns get their momentum from people already connected to the people who are launching the campaign. For congregations, that's members and their friends and family. Once momentum picks up, then the audience expands.
Q: So you're pitching the potential audience a dream. You're pitching them your vision, your idea for doing whatever it might be.
Absolutely.
And one of the challenges and opportunities for congregations in thinking about their audience is the question of what language to use that both reflects our values and faith and also invites those with slightly different values, and maybe different faith claims, but who support what we're doing and want to help us reach our goal.
The challenge for congregations is to think about who beyond their walls might be excited and join the passion of the campaign.
Q: What campaigns and congregations have done well? What models do you point to?
The most creative I've seen -- and it's mentioned in the downloadable PDF -- is Radical Hospitality and the Rooster Soup Company in Philadelphia.
This was one of the most expansive and creative crowdfunding campaigns out there. A congregation, Broad Street Ministry, has a related nonprofit, the Hospitality Collaborative, that serves people in Philadelphia who are homeless. They partnered with local restaurateurs who were interested in starting a new restaurant, the Rooster Soup Company, which would generate proceeds that would go to support the ministry.
They had a goal of $150,000 but raised nearly $180,000 from 1,587 backers. The funds helped cover the startup costs.
It's a great example of expanding an audience beyond the congregation. The campaign supporters were fans and customers of the restaurateurs.
Q: How does crowdfunding affect other forms of congregational giving? Does it negatively affect the stewardship campaign?
For congregation members who are already regular givers, crowdfunding offers an opportunity to give beyond their usual support. Congregations shouldn't worry that regular givers will stop so that they can support a campaign.
In fact, it may even strengthen their relationship with the congregation and increase their generosity.
That said, many congregations are surprised when they realize how many of their people don't regularly give. So this could be an invitation to a first gift or an opportunity to give in a way that particularly connects to their passions or claims new possibilities for how they see the church at work.
A crowdfunding campaign might be a first step in a long journey of financial stewardship to the congregation.
Q: How does a church know whether crowdfunding is right for them? What do they need to think about?
They need first to have an idea that can generate excitement around it. That's the starting point.
Crowdfunding campaigns are less likely to succeed if the goal is something that the congregation has put off doing because there's no will to do it. Replacing the heater is not going to be an exciting campaign.
But ideas with clear passion, exciting vision, and innovative or entrepreneurial spirit are the ones that can catch fire.
Once folks have developed that idea, then they can begin to figure out a plan to implement the campaign. A common mistake is thinking that your work is done once the campaign is launched.
That's an important step, but so is supporting the campaign while it's live. It's social media shares, putting out a press release, putting it in the church newsletter and sending it to any folks who have a connection with the project. Building momentum is an important part of the campaign.
Finally, that discernment piece is often a win-win for congregations. Even if the campaign is not successful, they'll learn something about how to ask for gifts, how the congregation supports innovative ministry, and even about what God is doing or calling them to do.
When it comes to crowdfunding, perfection is the enemy of the good. I would invite folks to take a leap of faith and go for it, and see what they might learn about the Spirit's work.