Author
Allan Hugh Cole Jr.
Senior associate dean, School of Social Work, University of Texas at Austin
Allan Hugh Cole Jr. is professor and senior associate dean for academic affairs in the School of Social Work at The University of Texas at Austin. Prior to that, he was academic dean and professor of pastoral care at Austin Presbyterian Theological Seminary. He is a graduate of Davidson College, Columbia University and Princeton Theological Seminary. An author or editor of several books, he has written about prayer, anxiety, bereavement, pastoral beginnings and the spiritual lives of boys.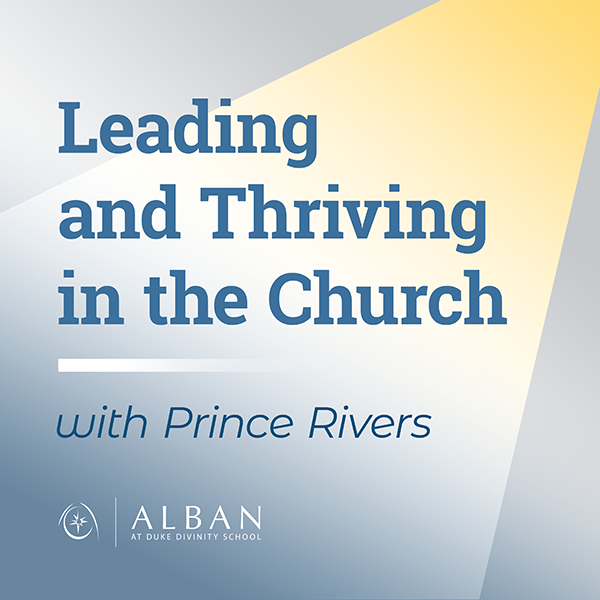 In each episode of "Leading and Thriving in the Church," Prince Rivers — pastor and editor of the Alban Weekly — sits down with some of the most innovative people he knows: scholars, executives, authors. Together they explore what it means to lead faithfully, effectively and sustainably in today's church.
All six episodes of the first season are now available!
Listen