Author
Elaine Ellis Thomas
Associate rector and chaplain, St. Paul's Memorial Church at the University of Virginia
The Rev. Elaine Ellis Thomas is an associate rector and chaplain at St. Paul's Memorial Church at the University of Virginia in Charlottesville, Virginia. She earned an M.Div. from Berkeley Divinity School at Yale University. She has done reconciliation work in Coventry, England, and Cape Town, South Africa and held an internship at Trinity Wall Street in New York City. A former organist and choirmaster, she has been principally responsible for liturgy, formation and pastoral care while forming connections across the Charlottesville region as a leader of the Charlottesville Clergy Collective.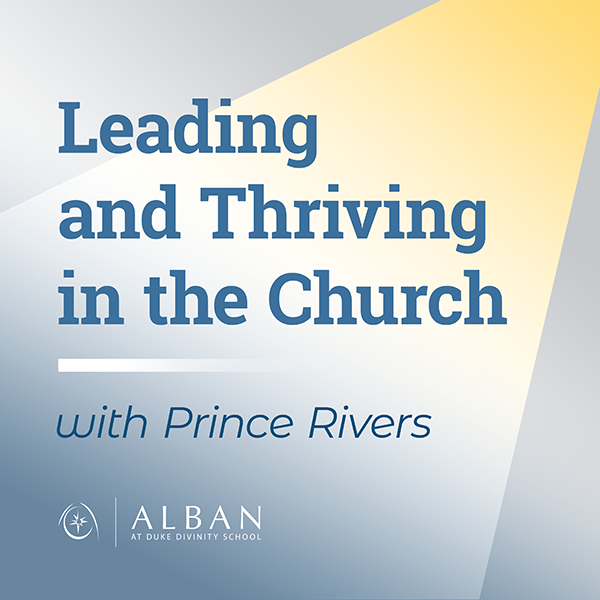 In each episode of "Leading and Thriving in the Church," Prince Rivers — pastor and editor of the Alban Weekly — sits down with some of the most innovative people he knows: scholars, executives, authors. Together they explore what it means to lead faithfully, effectively and sustainably in today's church.
All six episodes of the first season are now available!
Listen