Author
Patrick B. Reyes
Senior director of learning design, Forum for Theological Exploration
Patrick B. Reyes is the author of the award-winning book "Nobody Cries When We Die: God, Community, and Surviving to Adulthood." A Chicano educator, administrator and institutional strategist, he currently serves as senior director of learning design at the Forum for Theological Exploration, where his portfolio includes oversight of organizational thought leadership, resource development and annual grant funding.
The Children's Defense Fund selected "Nobody Cries" as the first book for its inaugural book club in 2019, and recognized him in 2017, 2018, 2019 and 2020 as a "Great Teacher and Preacher." He is president-elect of the Religious Education Association and serves on several boards supporting the next generation of religious leaders and educators of color. His current book project "The Purpose Gap: Creating Conditions for a Life of Meaning and Purpose" will be released by Westminster John Knox Press in spring 2021. Learn more at www.patrickbreyes.com.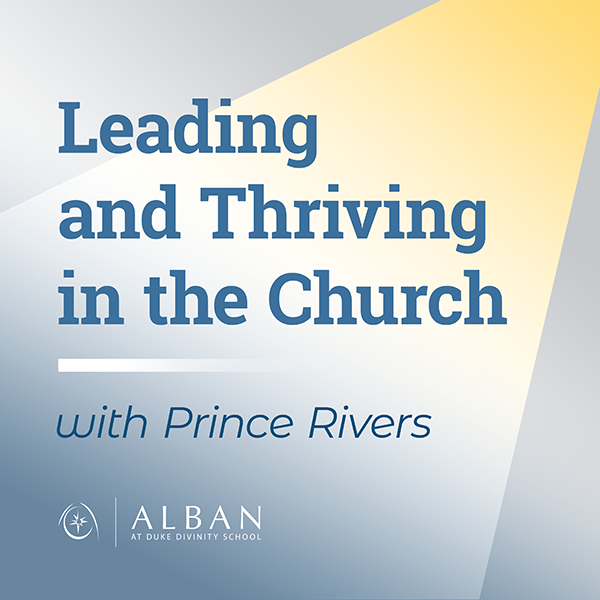 In each episode of "Leading and Thriving in the Church," Prince Rivers — pastor and editor of the Alban Weekly — sits down with some of the most innovative people he knows: scholars, executives, authors. Together they explore what it means to lead faithfully, effectively and sustainably in today's church.
All six episodes of the first season are now available!
Listen