Author
Sequola Collins
Director of bereavement, Russell Memorial Christian Methodist Episcopal Church
The Rev. Dr. Sequola Collins serves as director of bereavement at Russell Memorial Christian Methodist Episcopal Church in Durham, North Carolina, and is a member of the board of directors of the Green Burial Council.
She holds doctoral degrees from Payne Theological Seminary and North Carolina Agricultural and Technical (A&T) State University and is a doctor of ministry candidate at Duke Divinity School.
She is the author of several works, including "The Glad Funeral: An Ongoing Conversation About Funeral Preparation and Process" and "Black Churches and Green Funerals."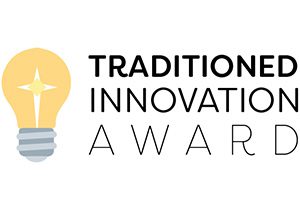 Leadership Education at Duke Divinity grants Traditioned Innovation Awards to initiatives that engage in experiments to transform communities by living out the convictions of an ancient faith in the current challenging circumstances. The awardees inspire Christian leaders to consider our convictions and daily activities so that we may more abundantly bear witness to the reign of God.
Each of the 2021 winners will receive $10,000 and be featured in Faith & Leadership.
Learn More