Author
Wanda M. Lundy
Assistant professor, New York Theological Seminary
The Rev. Dr. Wanda M. Lundy is assistant professor of world Christianity at New York Theological Seminary and director of mentoring for the Thriving in Ministry in the City project. An ordained Presbyterian Church (U.S.A.) minister, Lundy is the moderator of the newly formed Northeast New Jersey Presbytery.
She also serves as pastor of Siloam Hope First Presbyterian Church in Elizabeth, New Jersey, and is currently researching the lives of more than 300 free and enslaved African people buried in unmarked graves in the church's Old First Cemetery, with a goal of establishing a monument to honor and remember their contributions to the church's story.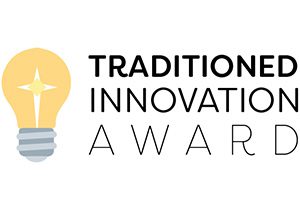 Leadership Education at Duke Divinity grants Traditioned Innovation Awards to initiatives that engage in experiments to transform communities by living out the convictions of an ancient faith in the current challenging circumstances. The awardees inspire Christian leaders to consider our convictions and daily activities so that we may more abundantly bear witness to the reign of God.
Each of the 2021 winners will receive $10,000 and be featured in Faith & Leadership.
Learn More