Early on a Sunday morning in May, the main street in Dubois, Wyoming, is quiet and still. Nothing stirs but a breeze and the cold, clear Wind River as it flows along the edge of town. Sublime vistas rise in all directions -- sprawling valley ranchlands and red rock cliffs, and above all that, rugged snow-capped mountains.
It's a classic Western landscape, a vast open space that dwarfs the tiny town. All that's missing are tumbleweeds blowing across the road, bumping up to the historic buildings that have lined the road for more than a century.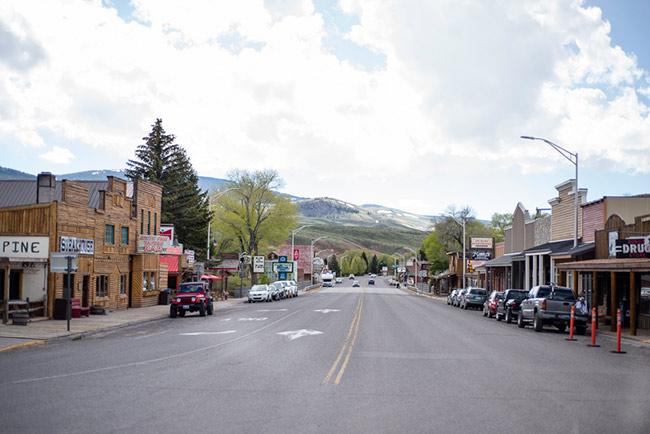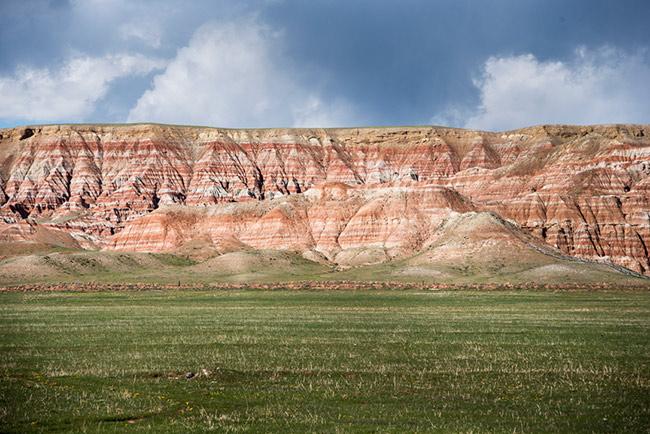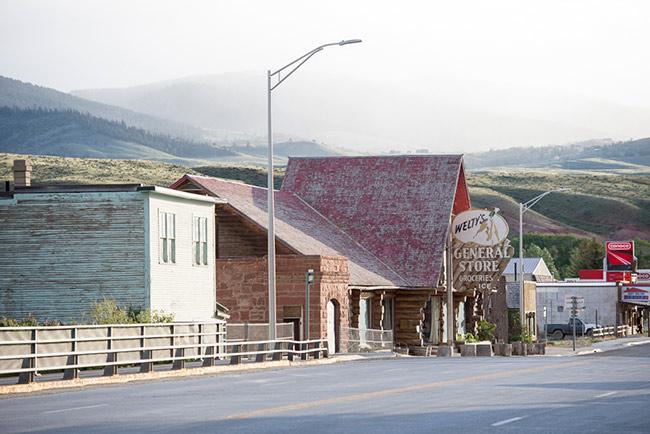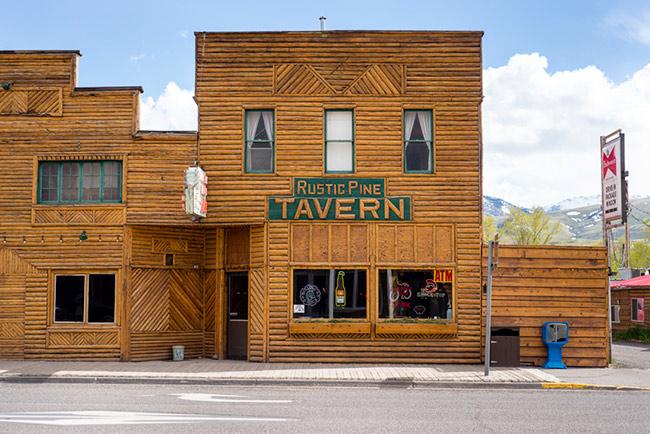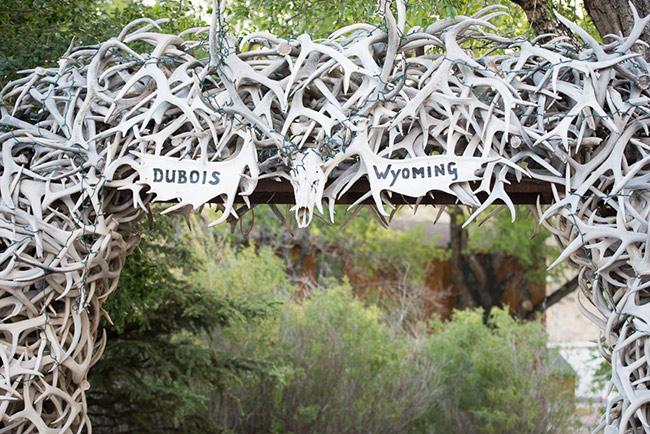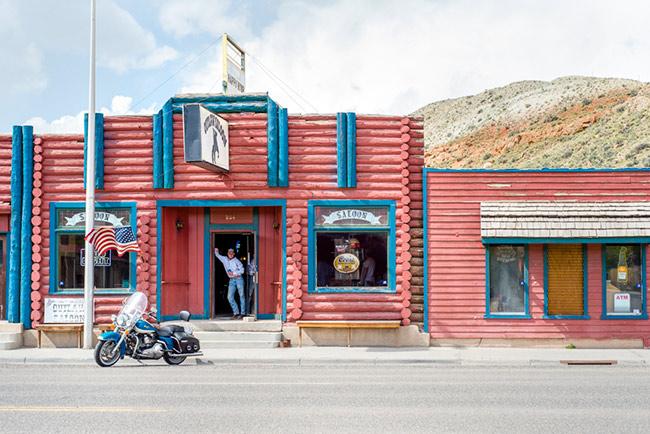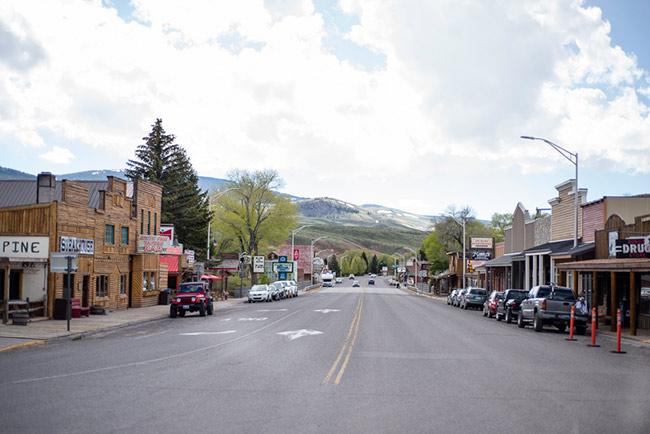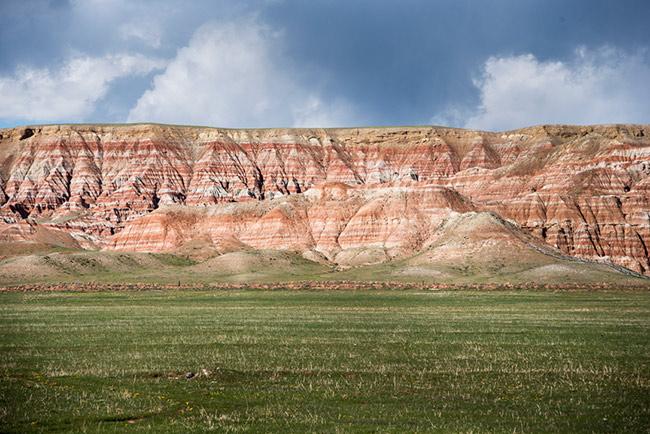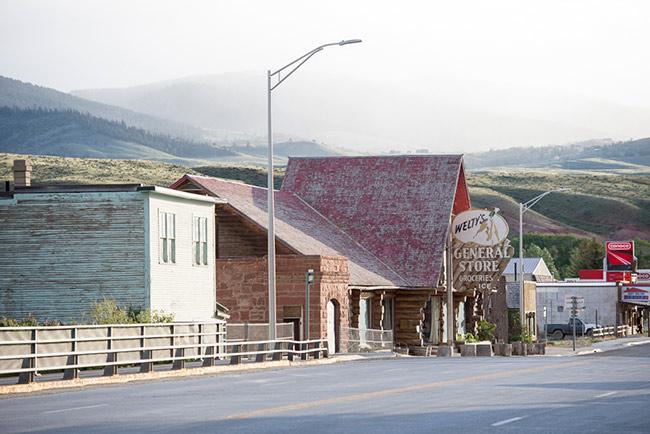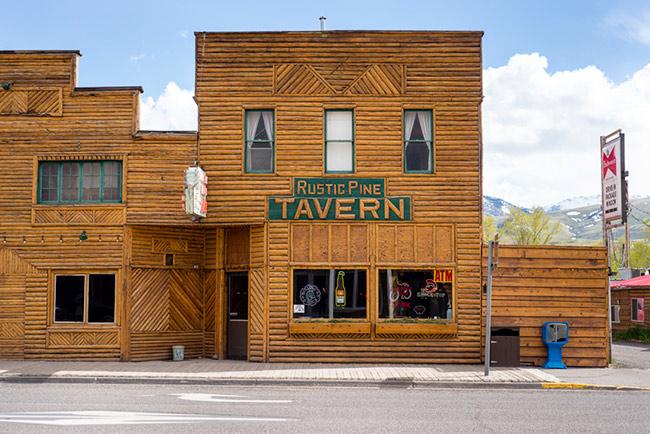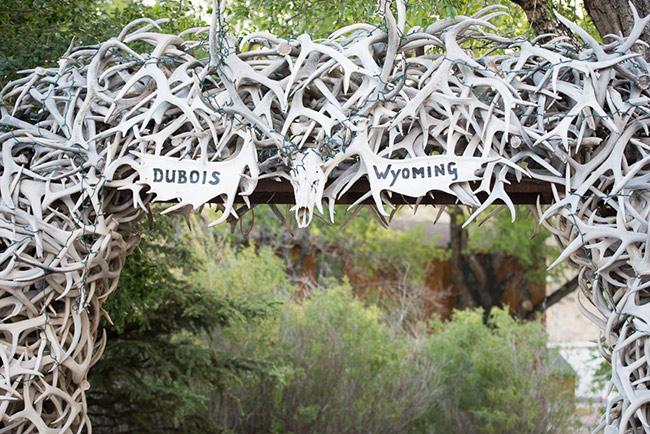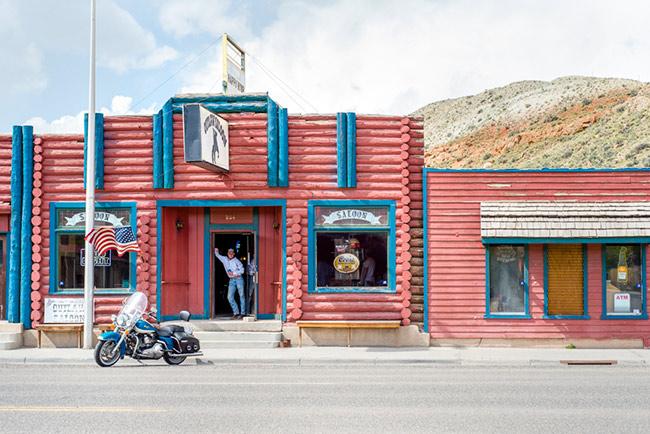 But where U.S. 26 turns a hard right, heading south out of town, cars fill the small parking lot at St. Thomas Episcopal Church. A few dozen Dubois residents shake hands and greet each other warmly as they head into the 107-year-old log-cabin sanctuary for worship.
Led since 2013 by the Rev. Melinda Bobo, St. Thomas Episcopal Church is the faithful keeper of a long tradition of service and good works, one that has made it an essential part of not only the town's religious life but its community life as well.
St. Thomas may be small, but it has a very big impact on Dubois (pronounced DEW-boyz).
In an era when many traditional churches are becoming less visible in their communities, St. Thomas has for decades been a large presence in Dubois, mounting a broad array of outreach ministries and programs that would be the envy of churches 10 times its size. About 40 people attend the traditional Episcopal worship service on Sundays, but the church plays a vital role in many aspects of life in this town of about 1,000 people.
The church's ministries include a thrift shop, a food bank, a community garden, and free overnight housing for hikers and bikers passing through the area, less than 90 miles away from the tourist meccas of Yellowstone National Park and Jackson Hole. A church of its place and context, St. Thomas has for more than 50 years hosted a weekly square dance during the summer, drawing tourists and locals alike. That and other social events, such as smorgasbord dinners and ice cream socials, raise money to support programs that help people throughout the region.
How is your church's place and context reflected in its ministry?
The reason for the church's active role in Dubois life is simple: that's the way it's always been, right from the beginning of both the church and the town. From the days when Dubois was a rough frontier outpost, to the years when it was a prospering mill town, to today, when it faces challenges common to rural America, St. Thomas has always ministered to and helped anybody who needed it, Bobo said.
"Dubois has this sense of independence, and relying on each other," she said. "That is its community identity. History here plays a role in everything. The past is what shapes you now."
Episcopal history in Wyoming
The Episcopal presence in Wyoming was established in the 1880s by the Rev. John Roberts, a frontier missionary. Born in Wales in 1853, he wanted to serve where Christianity was not yet known and to show how the gospel could, as he believed, lead to a better life. In 1883, he got his wish when the bishop of Colorado and Wyoming sent him to minister to the Shoshone and Arapaho tribes on the Wind River Indian Reservation.
With a style that one Wyoming historian described as "loving paternalism," Roberts respected the native peoples and earned their respect and trust in return, Bobo said. Over his 66 years of ministry in Wyoming, he served as a bridge between those on the reservation and the white culture that surrounded them.
In addition to his mission work on the reservation, Roberts also organized eight Episcopal congregations throughout the territory, including St. Thomas in Dubois, then a small settlement adjacent to the reservation. Dubois' first -- and for many years only -- church, St. Thomas became the default church for the entire community, providing baptisms, weddings, funerals, religious support and help to anyone who needed it.
Today, St. Thomas still lives out that tradition of helping throughout the community, Bobo said.
How has your church's history shaped its approach to ministry?
With 1,000 city residents and another 1,100 in the surrounding area, Dubois faces challenges common to many small towns, primarily a stagnant economy and a declining population, said Mayor Twila Blakeman, a longtime resident and St. Thomas member.
For more than 60 years, Dubois was home to a thriving timber industry, but after the sawmill closed in 1988, many people moved away.
"It's a strange demographic here now," said Ellen Jungck, a U.S. Forest Service employee and the president of Needs of Dubois, a nonprofit that provides financial help to residents facing temporary hardships. "You have a few very wealthy families with ranchlands, a growing summer population of retired people, and then very poor, low-income families," she said.
How can your church better collaborate with other congregations, so as to leverage the overall impact in the community?
St. Thomas is no longer the only church in town. Dubois now has eight congregations -- including Catholic, Missouri Synod Lutheran, Southern Baptist and Mormon -- but St. Thomas remains the one to emulate, said Jungck, whose organization works closely with the congregation. A member of Our Lady of the Woods Catholic Church, Jungck said that Bobo has brought a new vitality to programs and interdenominational collaboration.
"She has really taken the bull by the horns," Jungck said. "Melinda spearheads things, organizes the churches to work together, so outreach makes a bigger difference in the community."
Ministering to the community for decades
Many of St. Thomas' most effective ministries have been staples of the community for decades, back to when the church was the only place to go for help. Located in a log building next door to the church, the Opportunity Shop is the town's thrift store -- one of the few shops in town where people can purchase clothes, toys, household goods and more.
Known to locals as the "Op Shop," the store traces its roots back to a 1924 church rummage sale that generated funds to help people in Dubois. Today, the store's proceeds still go back to the community in the form of grants and donations, awarded twice a year. In April, the store gave $15,600 to 12 local charities and nonprofits.
Likewise, the church's food bank is a longtime fixture in Dubois, serving residents since the 1980s. Staffed by National Honor Society students from the local high school and other volunteers, the food bank, open every Saturday morning, is supported by donations and grants.
"It made the difference in our lives when I was laid off from the oil fields," said a man named Rick on a recent Saturday. "It let us maintain a proper diet. I work whenever I can pick up a job, and I hope to go back to the fields. But for now, this is a blessing."
But the food bank is about much more than food, said Roger, another client. Like most St. Thomas ministries, it is, at a deeper level, about community and relationship.
"The biggest reason I come is seeing you people," Roger told the food bank volunteers. "I live in an isolated place and could forget how to talk and laugh. And [now] I have some food that I can share with a neighbor like my son did, before his death. You saw me through that hard time."
Mary Ellen Honsaker, who recently stepped down after more than 10 years as food bank director, created additional programs to complement the ministry, including a backpack program for children to take food home and a community garden to supply the food bank and the church's farmers market.
St. Thomas also helps those just passing through the area through its bicyclist/hiker ministry. Dubois is a popular stopping point for both hikers on the north-south Continental Divide Trail and bicyclists on the east-west TransAmerica Trail. St. Thomas offers its community room as safe shelter for the night, free of charge.
But perhaps the church's most unusual ministry is the summer square dance series, held in the Frontier Room of the Rustic Pine Tavern every Tuesday night, June through August. Dating back to 1948, the dance is popular not just with tourists from area dude ranches looking for a taste of the West; it is an energetic, genuinely all-inclusive event that attracts the locals, from kids and teens to cowboys and senior citizens.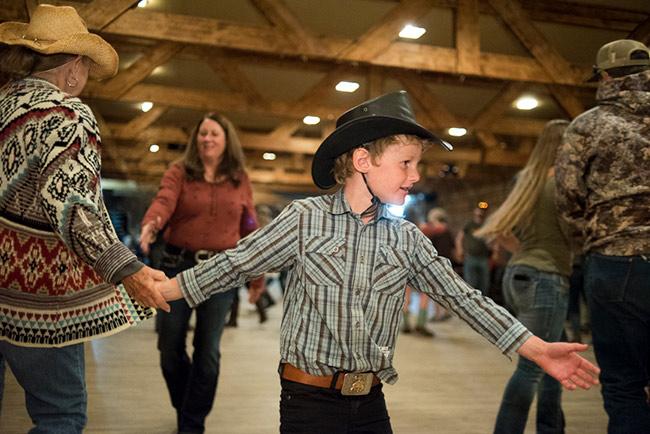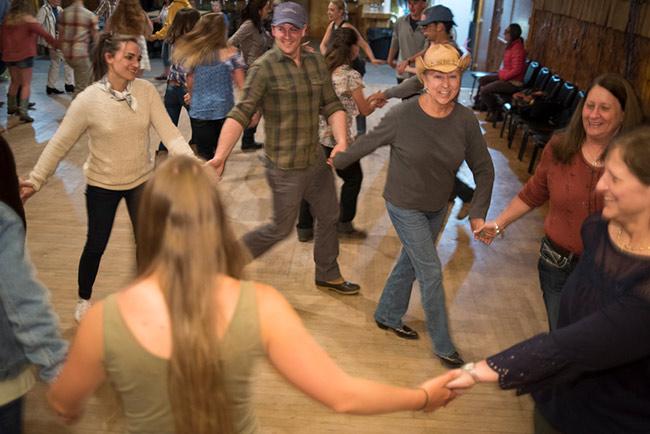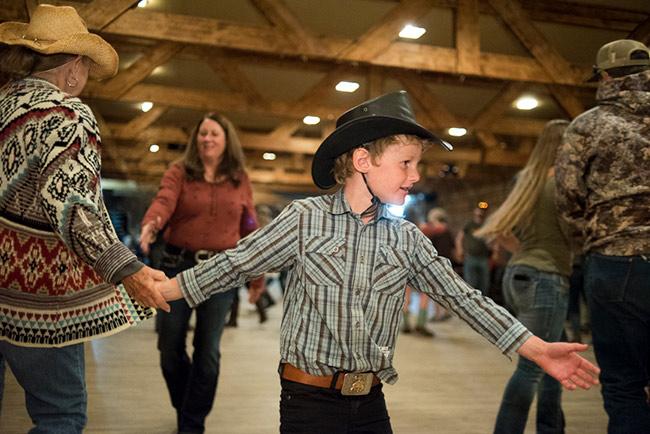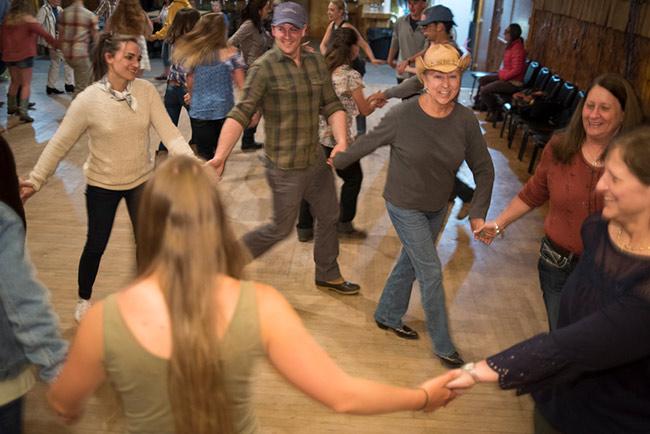 People ready to help
These and other St. Thomas programs, in turn, help strengthen the church and its members, Honsaker said.
"I honestly think that the energy, and knowing the church is doing good things, spills over into the congregation," she said. "Since I've been here, we've had periods with no priest, a year here and there. The lay leaders just jump in and keep everything going, which makes for a really strong congregation. People are just ready to help when they can."
It's a foundation that serves the church well today, Bobo said.
"Every time I am thinking about something I want to do but I am not sure we have the people, someone shows up," she said.
Blakeman, the Dubois mayor and St. Thomas member, said that the church's many ministries do not create stress for the congregation.
"It doesn't create pressure -- maybe motivation," she said. "If there was no St. Thomas, we would be missing a tremendous element. In most places, things might be handled by the county. But here, we are so far from everything, the county doesn't pay much attention."
Even if they never set foot in St. Thomas or any other church, many Dubois residents feel that they have a stake in St. Thomas, Honsaker said. They consider it their church.
"Melinda is out there, being visible," she said. "And with the outreach that we do, we are trusted to be accepting."
What stake, if any, do non-churchgoers in your community have in your church?
In recent years, St. Thomas has been growing, netting two or three new members annually, over those who have died or moved away. And while that is gratifying, it's not the church's ultimate goal, Bobo said.
"We have grown," she said. "But if you focus only on the numbers, you'll fail as a church, because you will only be doing what it takes to be popular. We can focus on spiritual growth, which will make us stronger and healthier, and people will come to us because of that."
'I wanted to come home'
Born in Washington, D.C., Bobo spent almost five years in Dubois as a child when the U.S. Forest Service stationed her father there in the late 1960s. She came back for summers in the 1980s, and in 2006, she moved back permanently after serving churches in Minnesota.
"This place has always just felt like home to me, and I wanted to come home," Bobo said.
Today, she lives a Dubois life to the fullest -- hunting elk, gardening, quilting, ministering to her congregation -- and is widely recognized and appreciated around town. Growing up in an African-American family in the rural West in the late 1960s, Bobo learned to deal gracefully with adversity and misunderstandings among people.
"My mother always told my sister and me to think of ourselves as ambassadors to other people," she said.
When Bobo moved back to Dubois, St. Thomas already had a rector. So for years, she worked multiple jobs to make ends meet. By the time the church brought her on part time in 2013, and then full time in 2016, she deeply understood the challenges her fellow Dubois residents face.
To her and many others in Dubois, St. Thomas is an example of what can happen when people take responsibility for helping each other. It's simply what the church should be doing.
"That's how we are supposed to be as Christians," Bobo said. "Jesus said to get out there."
"There is so much outreach you can see making a difference in this small community. The motivation is the body of Christ working in the world. This is what the gospel looks like on the ground."
Questions to consider
Questions to consider
How is your church's place and context reflected in its ministry?
How has your church's history shaped its approach to ministry?
How can your church better collaborate with other congregations, so as to leverage the overall impact in the community?
What stake, if any, do non-churchgoers in your community have in your church? What does it mean to be a church for people who don't go to church?