Author
J. Dana Trent
Author
J. Dana Trent, a graduate of Duke Divinity School, teaches world religions and critical thinking at Wake Tech Community College in Raleigh, North Carolina. She is an ordained Baptist minister and former hospital chaplain. Her work has appeared on Time.com and in Religion News Service, Sojourners, Religion Dispatches and The Christian Century.
She is also the award-winning author of four books on how to keep the faith amid crisis. Her most recent book is "Dessert First: Preparing for Death While Savoring Life."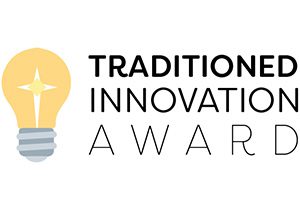 Leadership Education at Duke Divinity grants Traditioned Innovation Awards to initiatives that engage in experiments to transform communities by living out the convictions of an ancient faith in the current challenging circumstances. The awardees inspire Christian leaders to consider our convictions and daily activities so that we may more abundantly bear witness to the reign of God.
Each of the 2021 winners will receive $10,000 and be featured in Faith & Leadership.
Learn More