Social entrepreneurship is the process of pursuing innovative solutions to social problems. For Christian leaders, this blending of a business model with Christian mission can be a valuable tool to help sustain an organization while at the same time bearing witness to the reign of God.
Learn more about social entrepreneurship
Here we offer resources drawn from both secular and faith-based organizations for Christians interested in learning about social entrepreneurship.
They include advice on thinking about different forms of capital, the story of a recovery organization that supports itself while training former addicts, an interview about how John Wesley's theology of social ministry inspired the Guinness brewery family, and a reflection on God as an entrepreneur.
Want to deepen your knowledge? Faith & Leadership has additional resources on social entrepreneurship.
Christian perspectives on social entrepreneurship
Jason Byassee: Goods and God
Humans should create as God does. The Rev. Tim Keller of Redeemer Presbyterian Church in New York argues that God is an entrepreneur.
Becca Stevens: The journey of social enterprise
Being a leader sometimes means feeling unsure of the path, says the founder of Thistle Farms and the Magdalene community, two institutions that are helping women recover from prostitution.
L. Gregory Jones: How to design a sustainable institution
Achieving sustainability is not just a question of money. Christian leaders need to develop human, intellectual, service and network capital, too.
Laura Nichol: Rethinking capital -- it's more than money
Yes, money is essential to the life of any church or organization, but it is other forms of capital that really build the community of faith, says a Houston leadership consultant and UMC layperson.
Dave Blanchard: Translating belief into practice
Starting a social entrepreneurship project requires an ability to be taught by those the organization serves and by the leaders who have come before, says the co-founder and president of Praxis.
John Perkins: Empowering communities
Poor neighborhoods usually lack more than money. They lack leaders. John M. Perkins has spent five decades strengthening disenfranchised communities by raising up leaders from an often-overlooked location -- within.
Secular experts on social entrepreneurship
David Bornstein: Unleash the change-making power
Institutional leaders today all face the same challenge, says author and journalist David Bornstein: How do I unleash the creative capacity of every person in our institution?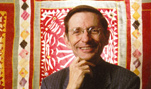 Bill Drayton: How to be a change agent
Leadership is about helping people give themselves permission to change the world, says the social entrepreneur pioneer and Ashoka founder.
Sally Osberg: Results at scale
Scaling an institution is not just a function of the organization's size, says the president and CEO of the Skoll Foundation. Networks and partnerships allow ventures to have a greater impact than they could alone.
Jordan Kassalow: Making the market work charitably
In the Third World, people lose their livelihoods because they lack eyeglasses that cost $5 in the United States. Kassalow's company, VisionSpring, uses market strategies to combat this problem.
Paul Bloom: Scale like a triathlete
In order to scale their organizations, social entrepreneurs need to prepare, build up their resources and ask themselves the right questions, says the co-editor of the book "Scaling Social Impact: New Thinking."
Stories of Christian and secular enterprises
Sari Bari
Women in the sex trade in India turn old saris into art through a Word Made Flesh initiative that aims to help them regain their freedom.
Stephen Mansfield: God and Guinness
The author of a new book describes how John Wesley's theology of social ministry inspired the Guinness brewery family to transcend boundaries between the sacred and the profane.
Block by block
The Entrepreneurship Initiative at Redeemer Presbyterian's Center for Faith & Work is out to change the world one block at a time through "gospel entrepreneurship."
Entrepreneurship in action
Two "gospel entrepreneurs" share the stories of their businesses at Redeemer Presbyterian Church's Entrepreneurship Initiative Forum in New York.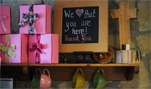 The coffeehouse church
Leaders of a 100-year-old United Methodist Church in San Antonio discerned a call to create a new, missional community. But instead of planting a church, they planted a coffeehouse. The Loft coffeehouse included a food bank, thrift store and a resource center for the needy -- all before the first Sunday service.
High-touch and old-school
The Latino Community Credit Union was founded more than a decade ago in response to violence against a growing Latino population. Today, its community-focused approach to banking has made it a model institution for how to serve immigrants, the poor and diverse customers.
The mission is the work
A recovery program for substance abusers run by a street-smart former addict has become a national model for both treatment and social entrepreneurship.
Paul Sansone: The triple bottom line of people, planet and profit
Better World Books seeks to combat illiteracy, to reduce trash sent to landfills and to make money. This three-fold strategy is a new model for social enterprises, says the company's chief financial officer.
Elevation Burger: How do you change a flawed institution?
Hans and April Hess, founders of the Elevation Burger restaurant chain, offer some tips on how to change an organizational model without rejecting it altogether.
Questions to consider
Questions to consider:
Entrepreneurs focus on outcomes. What impact do you envision making in your community? How will the proposed activities lead to change?
Who are your partners? Entrepreneurs nurture a web of relationships with funders, volunteers, agencies and service recipients. How are you nurturing these relationships?
What is the best scale for your great ideas? What is the most productive size for an experiment? How can you expand an experiment?
What makes your enterprise Christian? How are Christian convictions expressed?