In August, Ronan Rillovick boarded a Red Line subway toward Boston's sprawling Dorchester neighborhood, a working-class bastion of triple-deckers, gentrification-spawned condos and a smattering of majestic Victorians.
The 30-year-old university sophomore and part-time shoe salesman had been on what he described as a long journey in life. He grew up in Wakefield, Massachusetts, a suburb in the state's North Shore, in a "typical nuclear family." But after years of what he called being untethered, and with his family no longer around, he was headed for the closest arrangement to his experience growing up.
"I wanted community with people. I don't have a lot of family here anymore, so I just wanted to have a similar sort of community that's sort of like a family," he said.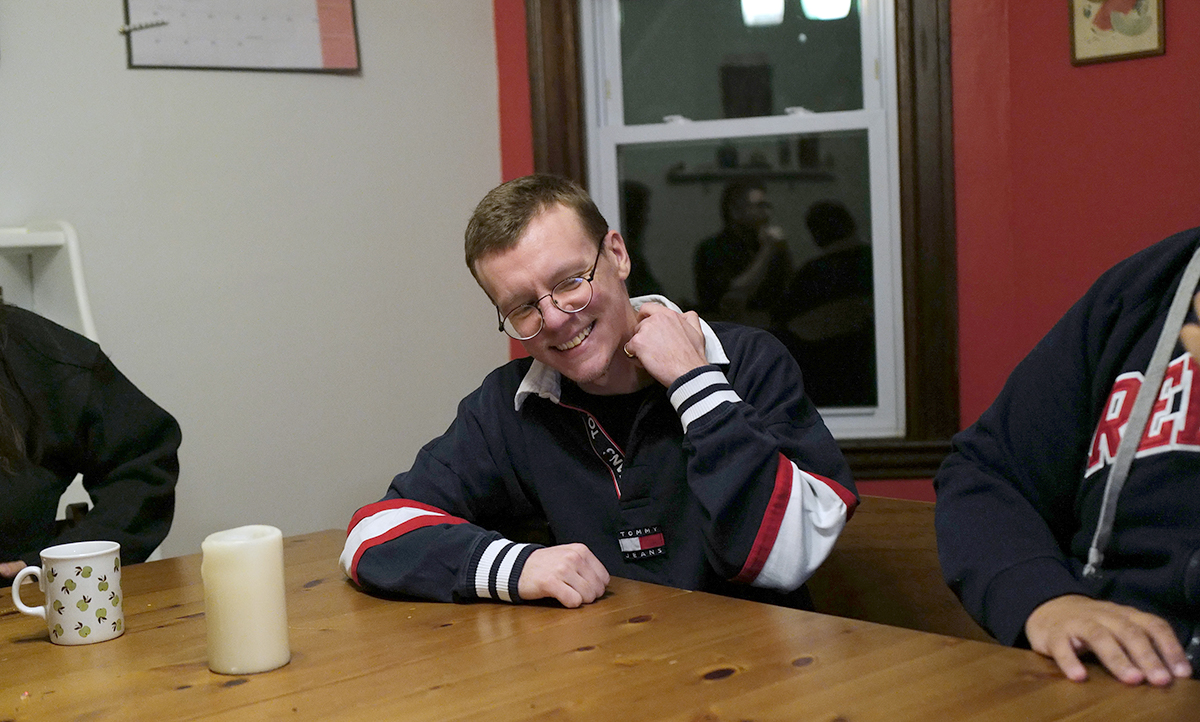 This would be his first day at St. Mary's House, a butter-colored single-family home a block from the coincidentally named Ronan Park, and one of four intentional communities started by the Charles River Episcopal Co-Housing Endeavor.
The nonprofit, CRECHE for short, describes itself as creating "a community-focused alternative to the for-profit housing market that is rooted in relationship and mutuality: co-housing communities in which people live like families, sharing meals, common spaces, and the rhythms of home care."
Residents in CRECHE households are chosen using a multitude of criteria, including spiritual cohesion rather than haphazard cohabitation. Participants in these intentional communities, as an alternative to protracted battles over responsibility for dirty dishes and control of the TV remote, commit to negotiating through conflict.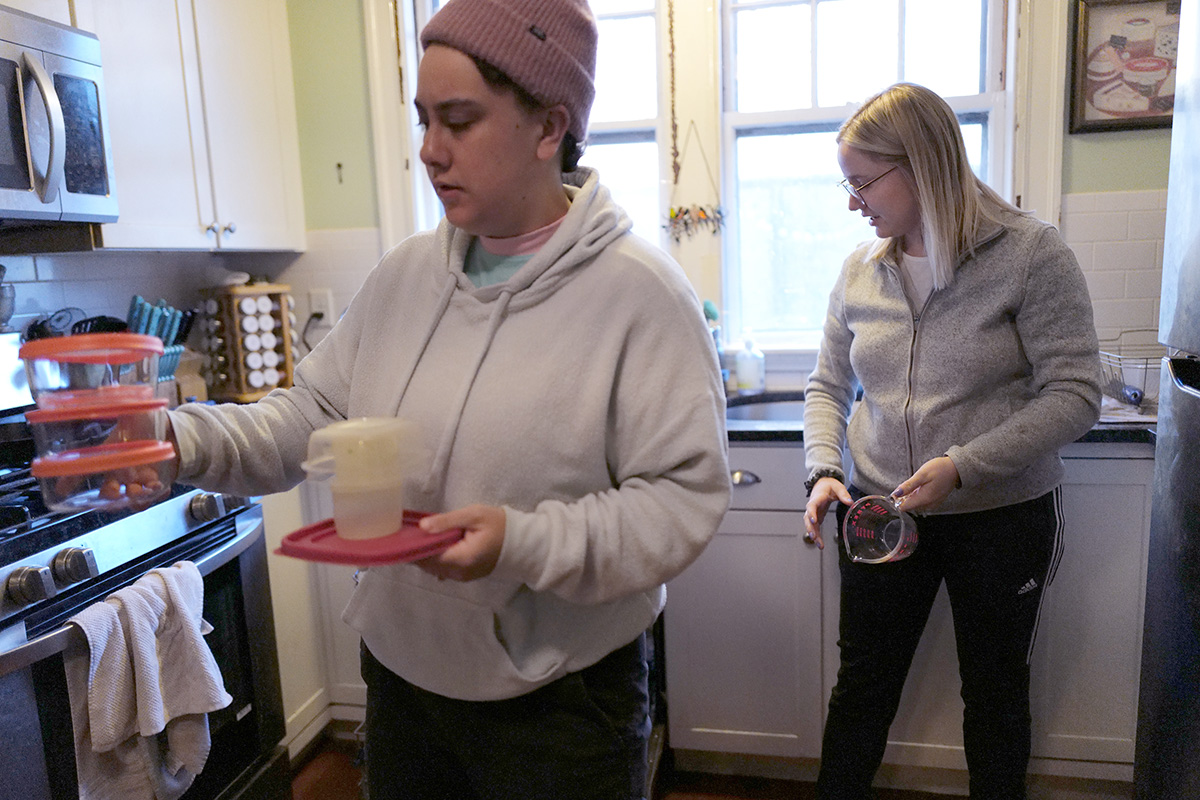 Intentional communities are rooted in ancient teachings that describe a voluntary residential community designed from the outset to have a high degree of social cohesion and teamwork.
"It's a group of people choosing not only to live together but to intertwine their lives relationally and to invest in each other emotionally," said the Rev. Isaac Everett, CRECHE's executive director.
Standing on the porch of another site in the network, Emmanuel House in the Allston neighborhood, he explained that the people here "grow together into the best versions of themselves by committing themselves to the discipline of co-living."
Everett, a 41-year-old musician by training, has lived in an intentional community with his girlfriend in the Jamaica Plain neighborhood since moving to Boston from New York more than 12 years ago. He found the concept to be popular, with high demand from friends and congregants who wanted in, but there was nowhere to go. So he met with a group of "collaborators" in the Episcopal Diocese of Massachusetts to raise money and replicate where he lived. CRECHE was the result.
What intentional practices could you bring into your community interactions?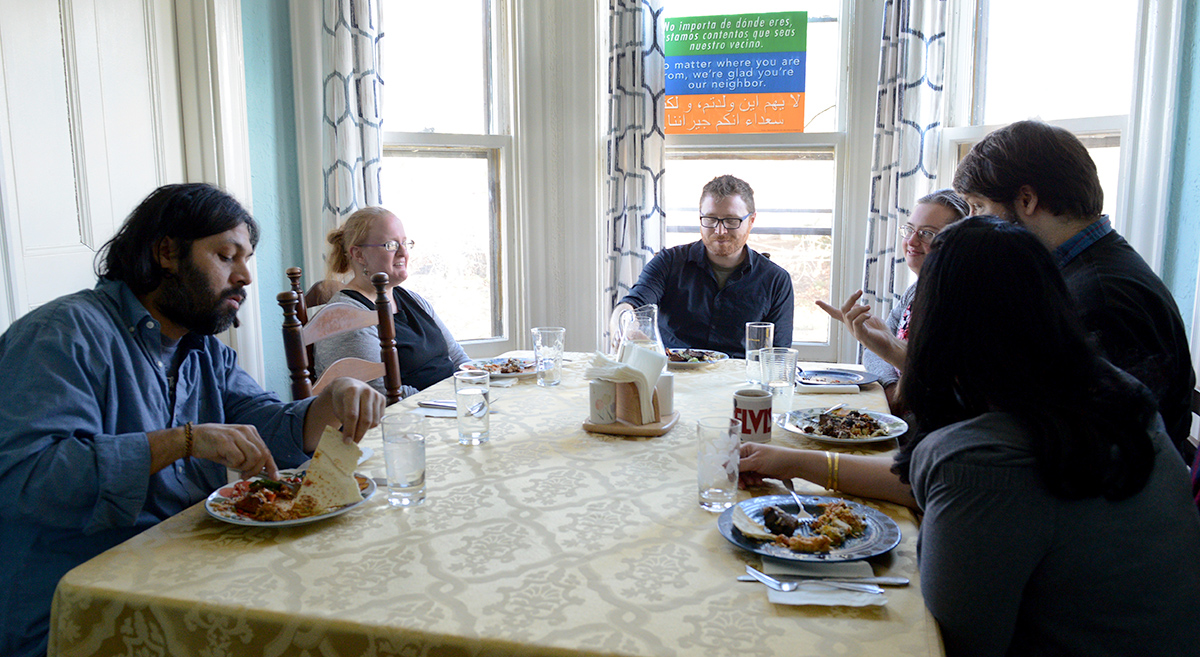 More than roommates
Since its incorporation in 2018, CRECHE has leased or purchased residential properties in the Greater Boston area, including the Allston and Dorchester neighborhoods, as well as the suburban city of Newton. Residents range from a cluster of four per house to six in the largest dwelling.
A fourth community was launched in November in cooperation with an African Methodist Episcopal Church. It is the first CRECHE partnership outside the Episcopal Church and the second with a Black-led congregation in Dorchester, Boston's largest neighborhood.
Finding a place to live in the Boston area is more challenging than almost anywhere in the United States. In recent rankings, Boston tied with San Francisco as the second-most expensive U.S. rental market in the country, according to Zumper, a rental listing company. The average monthly cost for a one-bedroom is $3,000.
The average CRECHE household rent is $600 per person. The nonprofit calculates total rent for each house at $580 per person when a house is full and $640 per person when it's not. Each household then divides that according to income, but the total for a four-person household is still no more than $2,560.
Affordability in a sea of housing instability is a major concern for church leaders, but it is not the determinative issue for who is selected as a resident. The arrangement is not for everyone, and the nonprofit is mindful about whom they select for the limited spaces available.
Residents are expected to cultivate relationships with their housemates and share meals, spiritual practice and decision making. They also are expected to engage with the surrounding neighborhood and in the life of the sponsoring parish.
How do housing costs affect the possibility for interaction where you live?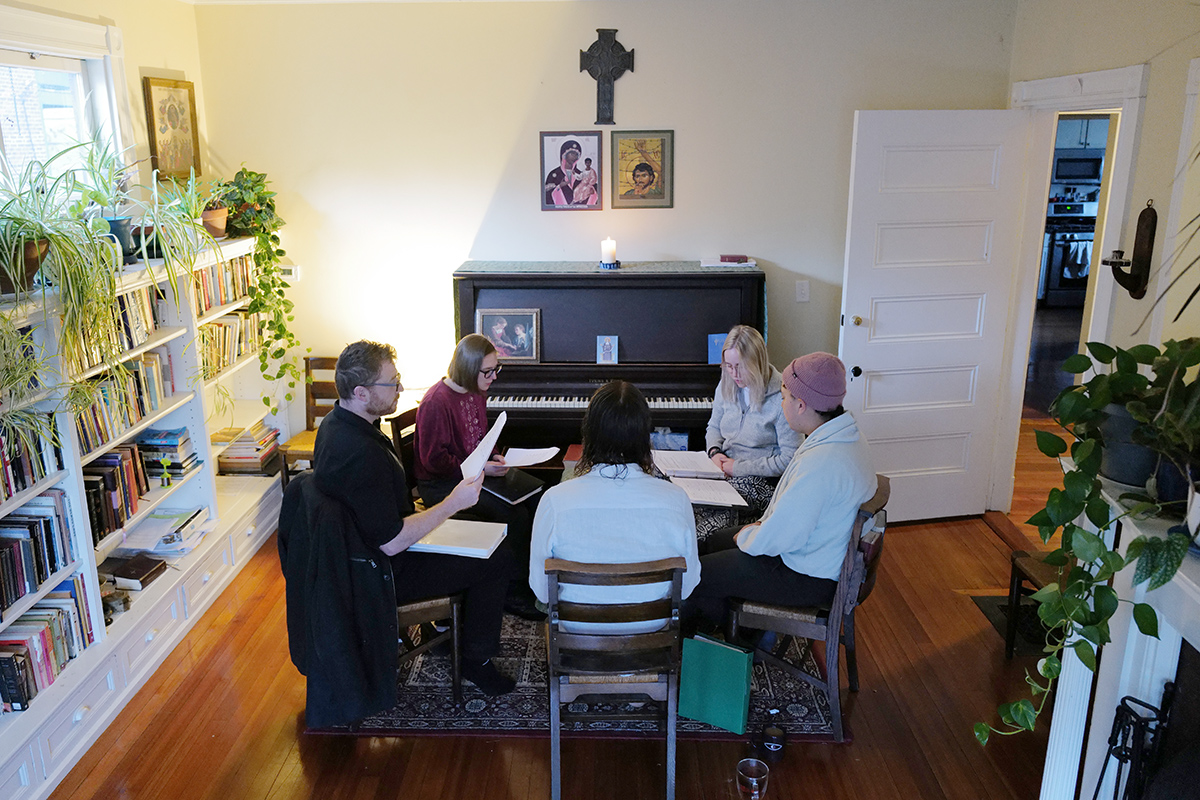 CRECHE does not advertise. It does not need to. Word-of-mouth is strong.
"We work with an existing social network and neighborhood networks to create our houses," Everett said. "We get probably five or six applications for every empty room. And we have a fairly long discernment process that we do with them involving multiple visits and a lot of conversation, because it's really important to find someone who's a good match for the culture of the house."
Trinity House in Newton, for example, is designated for graduate students and rarely has an opening. Residents there, like all the other CRECHE households, are involved in their neighborhood. They host end-of-semester study days at the nearby Church of the Redeemer in Chestnut Hill, prepare free healthy food for some of the poorest students in area colleges and universities, provide free printing, and offer meditative compline services.
While housemates in the CRECHE communities range in age from 16 to 61, the average age falls between 25 and 35. A CRECHE study of intentional communities nationwide found that young adults are the most likely demographic to join and that once they come on board, they tend to stay.
Building trust
On a crisp November morning, residents of Emmanuel House clasped hands and bowed their heads in prayer, as they do every weekday at that time. It's a community that comes together around devotion and trust.
"It's sort of this way of life," said resident Matisse Peppet, 23, who has lived there for one and a half years. "I think living at the Emmanuel House in particular, we have kind of these structures and scaffolding that I've found really helpful in terms of living a life that is being spiritually directed."
What spiritual opportunities beyond traditional worship and formation does your faith community offer?
Offering a tour, Peppet lingers in a kitchen large enough for communal cooking, surveys the chapel setup for morning prayer, and ends in a living room decked with couches and cushy pillows.
In her senior year of college, Peppet started attending Emmanuel Church, a historic Episcopal institution located on Newbury Street in one of the wealthiest areas of the state, the cornerstone of the diocese. Peppet, now a financial systems analyst, said she had felt unmoored and had moved home to Cincinnati but found herself drawn back to the Northeast, returning to Boston.
"I rejoined the church. They had a little advertisement that the Emmanuel House is looking for housemates. I actually had known of CRECHE, but I had never realized that CRECHE had a house that was affiliated with Emmanuel Church," she said. "That was very exciting."
Getting to know the person in the next room not as a mere companion but as a member of the family builds trust. And this sense of community is expected to extend beyond the house to the immediate neighborhood. Outreach is a mandatory requirement in CRECHE housing.
"We don't just exist for our own benefit. We're trying to serve our neighborhoods as well. The people who live within walking distance of our houses know that we exist. But are we improving their lives also? That's a huge question that we ask," Everett said.
The garden outside Emmanuel House sits in the shadow of St. Luke's, a long-abandoned church that occupies the entire right intersection of busy Brighton Avenue. This patch of green is viewed as a living example of the household's commitment to community. Though on this November day the grass has turned mushy brown and the trees are bare, the remains of carrots, green beans and corn from spring planting are still discernible in the garden beds.
Residents dine together most nights, and salad ingredients are plucked from the ground outside their door when the garden is in bloom. Produce is grown by both residents and neighbors living within a two-block radius.
"It's a neighborhood starved for green space," Everett said. "This has become the pivot from being just sort of a bit of a blight on the neighborhood to being a real center for the neighborhood, especially during the pandemic, when there was just a real lack of safe places together. Being able to offer an outdoor green space to the neighborhood has just been tremendous."
Not long after arriving, Emmanuel House residents took over the empty church's unused outdoor space. Working as a team, they pulled weeds, removed bottles and cans, and slowly watched the ground transform. They also built a lending library outside the house and added a doggy waste bag dispenser. A sandwich board announcing the availability of garden plots leads locals to this oasis in a neighborhood caked in concrete and teeming with car dealerships and detail shops.
How might you determine what your neighborhood is starved for?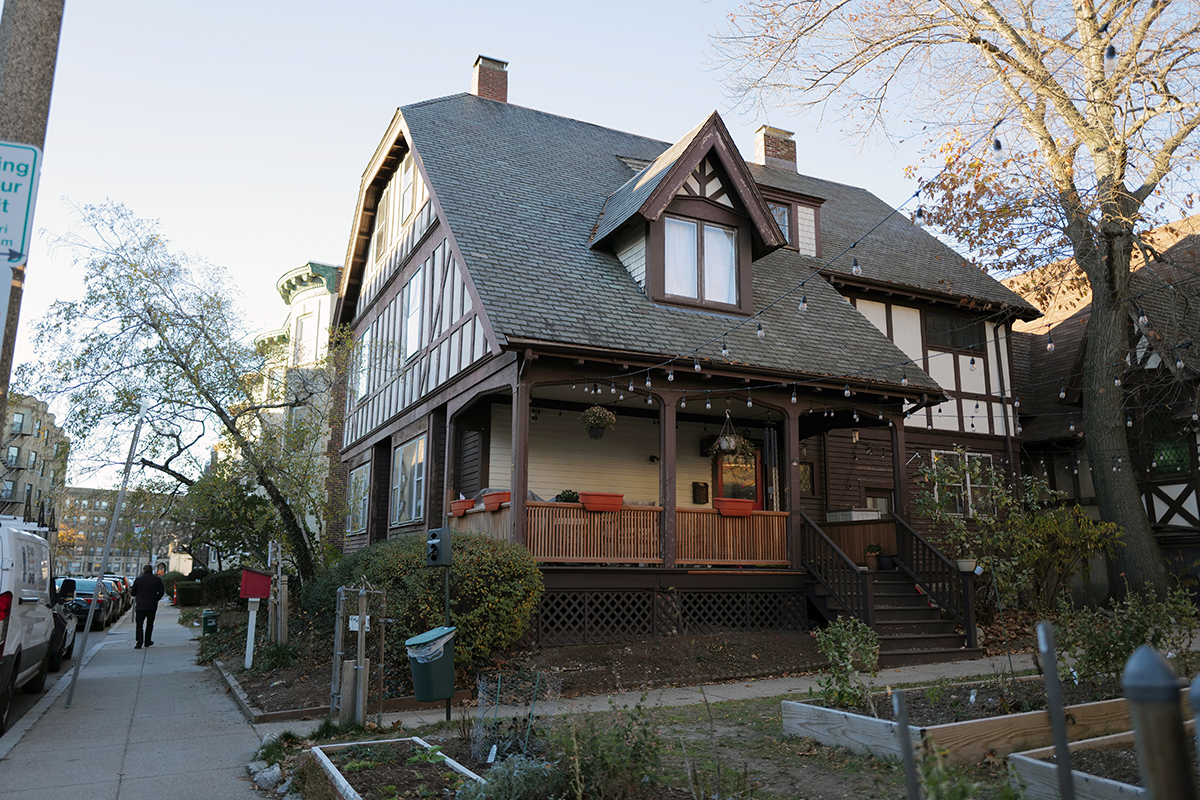 "You know, every time I come by here, there is someone in this space either studying or gardening or watering their plants or taking engagement photos or doing yoga or walking their dog," Everett said.
In 2021, CRECHE banded together with the diocese, which owned St. Luke's, and Boston University School of Theology to reconstruct the long-boarded-up structure, relying partly on the Community Preservation Act for financing.
Plans for the space include turning the building into a collaborative ministry, where it will serve mainly as a safe space for queer and trans people of color, said Everett.
CRECHE leaders also envision a host of community activities taking place there, an extension of the house itself. Residents have volunteered to lead workshops on topics ranging from Sicilian folk songs to yoga to gardening for toddlers.
An alternative to isolation
When word went out this year that a rare spot had opened at St. Mary's House, dozens of would-be roommates jumped at the chance to move in. It wasn't just affordability and proximity to the subway or the massive backyard and wide, angled front porch that fired up interest. A critical selling point for some was that the six-bedroom house also comes with a sauna in the basement.
"Ha! That was definitely a selling point," Rillovick said. But so too was the church, he said.
His reference was to St. Mary's Episcopal Church, the house's partner congregation and namesake, a 25-minute walk away.
"I'm Catholic, but I participate in the Episcopal church that we're associated with, or I'm starting to," he said.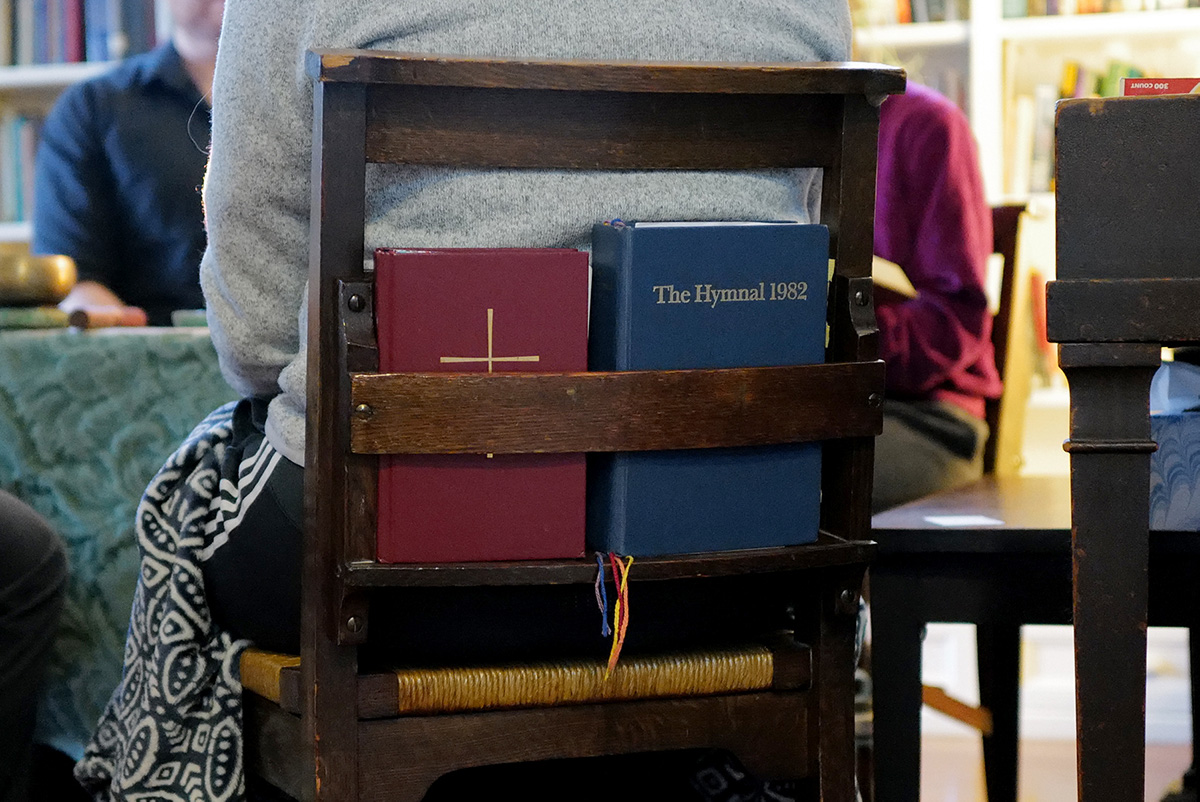 The four-member household interviewed several eager applicants before selecting Rillovick to live there. He said his housemates have helped him get around and adjust to his new home, which he has especially appreciated since a recent running accident left him using a cane.
It also helps that one household member is a physician. Dr. Sharif Tanyos is originally from Egypt and grew up in Oregon. He moved in last January after living in other intentional communities for nearly a decade.
"I think about how we live together in ways that are not isolated that I think counteracts the isolation of the nuclear family — that sort of rebuilds village life in a society that's pretty atomized," he said.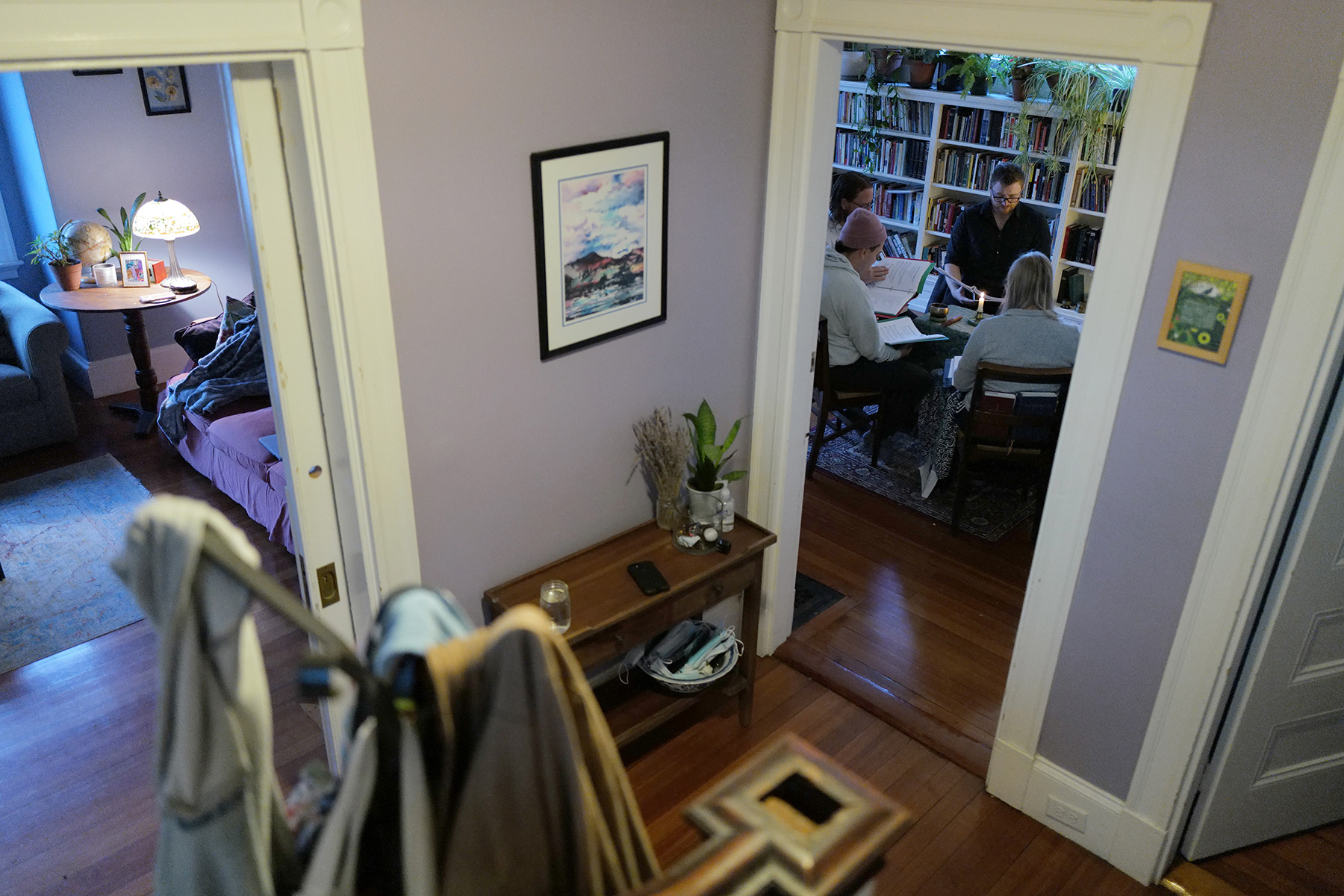 Tanyos met Everett at The Crossing, a Cambridge-based intentional community before that house was sold by the owner.
"So I reached out to Isaac , and he said there was an opening in this place, and I attended St. Mary's Church and thought it would be a good fit."
The church is attended by mainly Black and immigrant worshippers. Tanyos relates to many of their familial experiences.
"Egyptians are much more likely to live in big extended families with aunts, uncles, grandparents, and not in the kind of isolated nuclear families that the U.S. has more commonly," he said.
When his family moved to the U.S., that all changed. They relocated to a suburban community in their pursuit of the stereotypical American dream, a house with a white picket fence and little contact with neighbors.
"And that experience was hard. It's hard for any kid growing up in an isolated nuclear family," Tanyos said. "I remember as a child playing alone in my lonely suburban American house and not having the warmth of a big extended family around us. That experience shaped me a lot. Right now, we're in a mental health crisis that is driven by a lot of things. But one of them is isolation, for sure."
He does not view intentional communities as utopian but believes from his experience that they come close to being imperfect antidotes to isolation.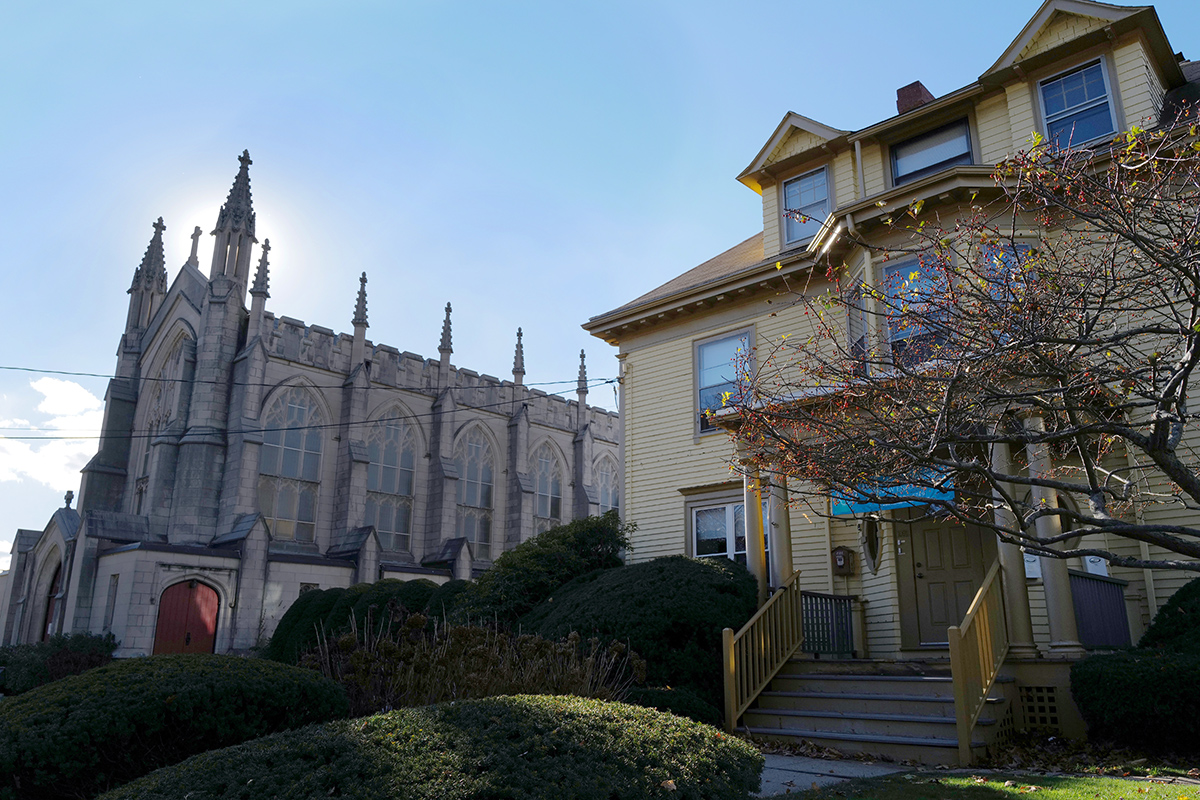 Collaborating on a fourth house
Gentrification in Boston has made block after block unaffordable for an estimated 1 out of 4 residents, even with full-time jobs. During the height of the COVID-19 pandemic, the rent crisis worsened.
Intentional communities are on a scale much too small to serve as solutions to significant housing displacement, but proponents view them as exemplars of community cooperation and engagement. CRECHE's latest project is the Jubilee House in Dorchester, where increasing numbers of Black and brown residents find themselves without homes.
Last year, the Rev. Mariama White-Hammond of New Roots African Methodist Episcopal Church reached out to her old friend Everett for assistance after her church decided to pursue a collective dream of establishing an intentional community.
"I was thinking, 'I wish we could have a house where people could live and not be gentrified out of our neighborhood and, you know, live in community with each other,'" White-Hammond said.
A church committee looked at dilapidated houses nearby and explored purchasing a farm in New Hampshire, but all fell through. The plan was to find a house within a five-year period. But White-Hammond recalled, "One of our stewards said, 'Why do we have to wait five years?'"
That's when she contacted Everett.
The timing was perfect. CRECHE's executive team had convened its annual board retreat to consider plans for expanding the organization's engagement with marginalized communities. Everett recalls the moment.
"I get back from that retreat and I open my email and there was an email from New Roots saying, 'We've been discerning a desire to do intentional community for the better part of a year now. Would CRECHE be interested in partnering with us?'"
They told Everett, "We've got the vision, we've got the passion, we've got the interest, we've got the culture. But what we don't have is a home."
Within a year, they did, and Jubilee House opened its doors last month, made possible by a combination of good timing and financial wizardry.
"I feel like it can only be God, the way that it aligned," White-Hammond said. "And I'm really happy as someone who lives in the neighborhood and has seen so many houses flipped to turn into condos that are unaffordable for people."
CRECHE moved fast over the summer to prevent speculators from grabbing the 1885 Victorian that would become Jubilee House. The unsung hero of this story is a longtime resident of a nearby co-op who late last year noticed that the house — which was badly in need of repair — was for sale.
"She had been watching all these big, beautiful houses on the block get sold to developers and flipped into luxury condos," Everett said. "And she was like, 'I can't have that happen next door to me.'"
"She knew the seller and asked if she could buy it before it goes on the market. So she liquidated a bunch of her retirement savings, paid cash for the house, then held on to it for three months while we did our fundraising and then sold it to us at a discount. We just closed the beginning of September. And that's the kind of network, 'knowing your neighborhood and your neighbors' kind of strategy that we have to employ in order to get ahead of the developers."
Prices in Boston's housing market are skewed by the purchasing power of corporate real estate companies and developers. Prime properties are scooped up minutes after going on the market. A recent investigation by WGBH's Jenifer McKim found that in 2021 alone, business entities purchased some 6,600 single-family homes across the state, nearly 10% of all single-family homes sold. "That's nearly double the rate of such purchases a decade ago, according to a GBH News analysis of data provided by the Warren Group, a real estate data analysis firm," McKim reported.
Investors and other businesses spent more than $5.6 billion last year in Massachusetts buying these properties, most in cash, the investigation found. And therein lies the biggest lesson, said Everett: the importance of purchasing property rather than leasing, if at all possible.
CRECHE rents Emmanuel House and Trinity House from the diocese but owns St. Mary's outright. Purchasing real estate in the Boston market on behalf of the intentional communities and those who can least afford rent will continue to be a major challenge for CRECHE's leadership moving forward.
What are some collaborations that your faith community is being called to? What are some creative possibilities for resources?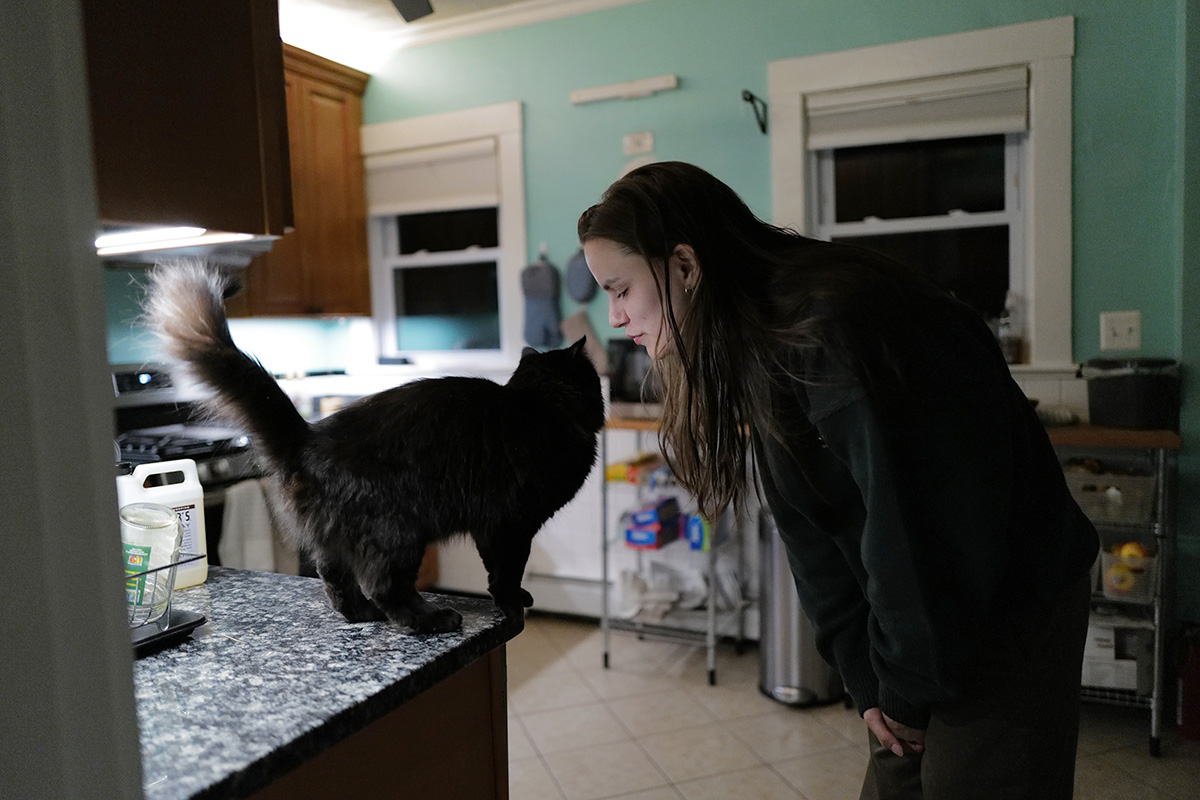 Meeting a deep need
Everett said his faith and motivation began with an epiphany when two commercial airliners crashed into the Twin Towers in New York on Sept. 11, 2001.
"I was 19 years old, working as a musician at the church across the street from the World Trade Center. And that was kind of my introduction to church work. I got to see in that environment the greatest service. And in the church, in all of its glory and all of its pathos, I saw what it means to rally for a community to respond to trauma and to care for one another."
He said that care extends to the issue of housing and points to Episcopal Church teachings. At its 79th General Convention, the Episcopal Church declared housing to be a human right. But Everett does not believe that the church is doing enough to address the crisis brought on by soaring rents.
Is your faith community addressing housing as a human right? Is there more that you could do?
"The Episcopal Church and most churches are not growing in urban centers or even generally. Church attendance is on the decline. But we have just as much real estate, for the most part, as we've ever had, much of it that we've had for centuries. So we have this whole culture and organization that doesn't have a ton of people and doesn't have a ton of energy, necessarily, but does have a ton of real estate. What if we used what we have to meet this deep need and, instead of merely talking about justice, we actually put people in homes?"
Peppet, the Emmanuel House resident, also thinks about the intersection of social justice and co-habitation, but in more personal ways.
"It's just fun living in a community," she said. "This sense of getting to know people as they are and learning what it takes for my housemates to feel connected, and to figure this out together."
Questions to consider
What intentional practices could you bring into your community interactions?
How do housing costs affect the possibility for interaction where you live?
What spiritual opportunities beyond traditional worship and formation does your faith community offer?
How might you determine what your neighborhood is starved for?
What are some collaborations that your faith community is being called to? What are some creative possibilities for resources?
Is your faith community addressing housing as a human right? Is there more that you could do?