Medina and her four children first migrated from Venezuela to Colombia in search of a better life. There she was able to hold a few jobs for about five years, but then the work stopped and the economic situation in Colombia forced her back to Venezuela and then to the U.S. (Medina's full name is not being disclosed to protect her and her family's identity.)
"We didn't even last two months in Venezuela," Medina said in Spanish. "So we began to make our way here and began living a life of a nobody."
She had heard that she could find work in Chicago. So she and the family began the journey to the United States that lasted three months.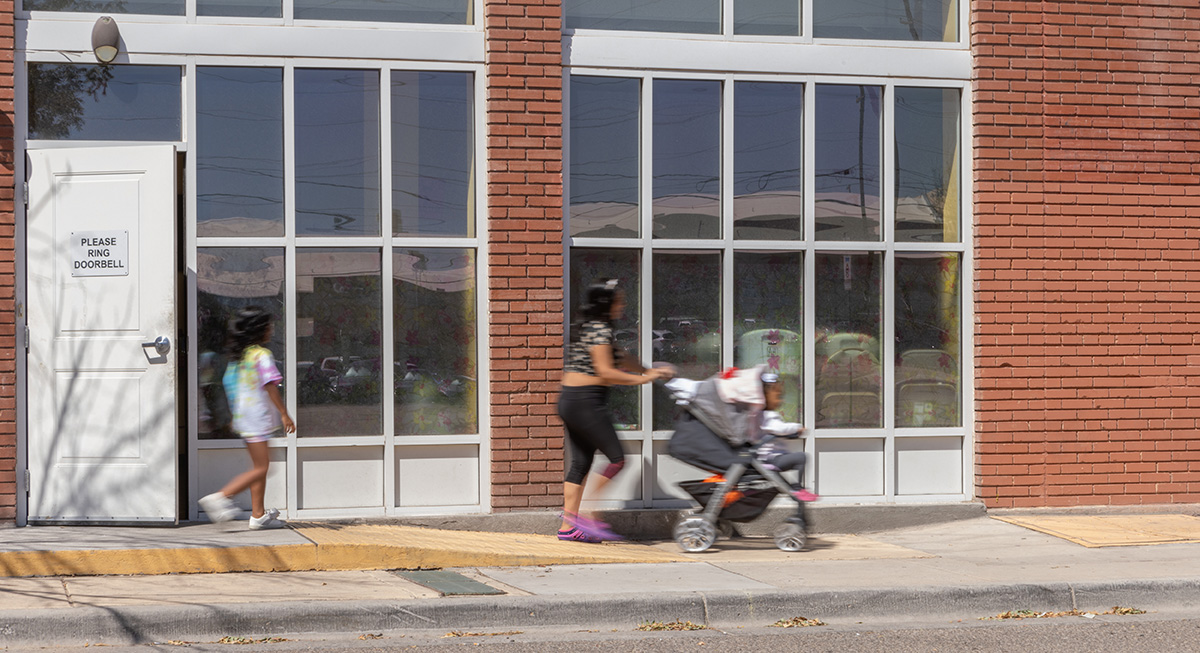 Medina is among the 60 migrants who were sheltering at the El Paso ministry Annunciation House during the week of Sept. 18. An additional 30 to 40 more were housed at two other locations operated by Annunciation House — Casa Vides and Casa Papa Francisco.
According to city and shelter officials, the current migrant crisis affecting El Paso started in 2018, when thousands of migrants began crossing the border.
They come primarily from Venezuela, Cuba, Haiti, Ecuador, El Salvador and Nicaragua. During just the week of Sept. 24, 2023, more than 9,000 migrants were released into the city — onto the streets of El Paso, into area shelters already at capacity, or into hotels, according to the El Paso Strong Migrant dashboard.
Who feels like a "nobody" in your community?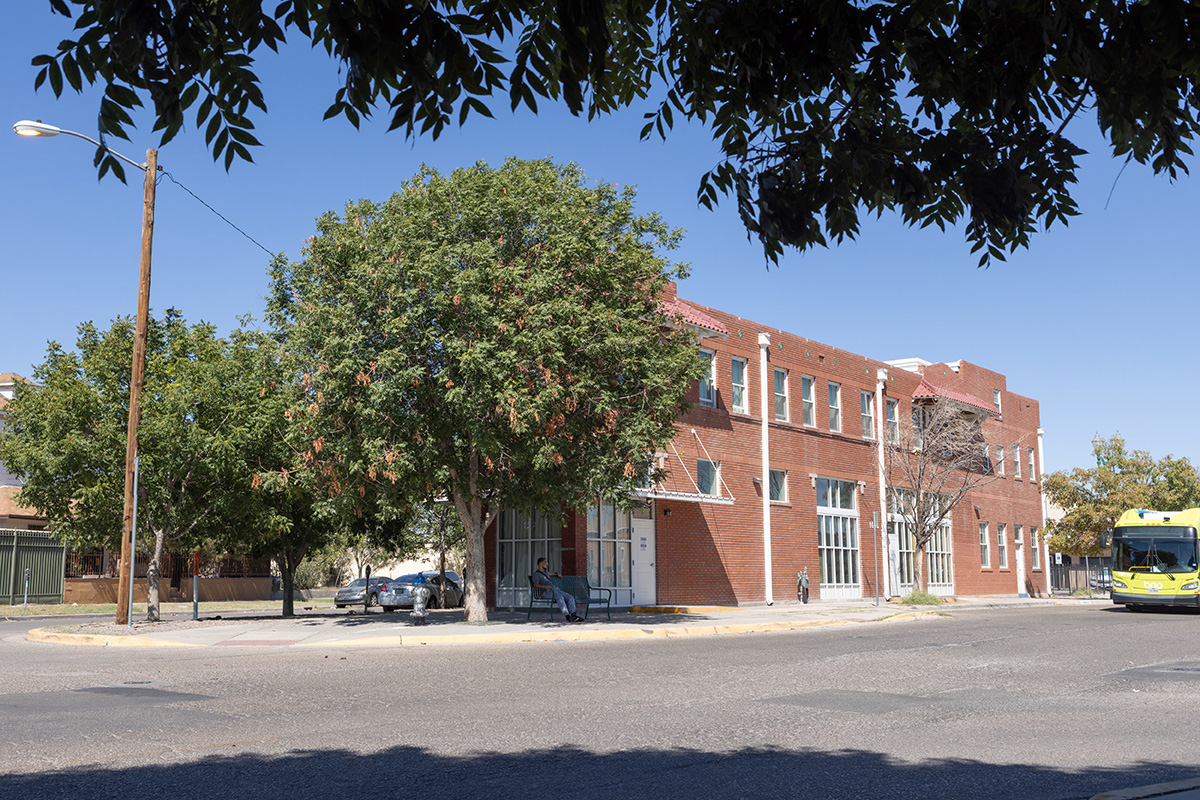 A network of organizations known as the El Paso Migrant Coordination Team, organized in 2022, attempts to meet the demand to shelter as many migrants as they can. The network, of which Annunciation House is part, consists of area shelters and other community partners including city and county offices such as the Office of Emergency Management.
"We've organized and coordinated with other cities like Kansas City and Denver, who said they could receive a busload of 50 people and could help them get settled," said Mary Fontana, the volunteer coordinator and a board member of Annunciation House.
Making these connections helps alleviate the shelters in El Paso, helps get some of the migrants closer to their destinations, and frees up room for the next wave of migrants.
Rooted in compassion
Annunciation House, which is run entirely by volunteers, opened its doors along the Texas-Mexico border in February 1978. Founder Ruben Garcia had a vision to offer shelter and hospitality to migrants, immigrants and refugees. The organization's work is rooted in Catholic social teaching.
Its volunteers — who come from all walks of faith (or none) — live in the houses with the refugees, who come primarily from Mexico and Central America. Over its 45-year history, Annunciation House has assisted more than 500,000 migrants, refugees and immigrants, the shelter says.
Annunciation House is one of the few places in El Paso where migrants can receive a meal, a warm shower, a comfortable place to sleep and a safe space away from the elements.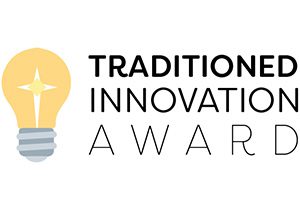 Annunciation House among 2022 award winners
Leadership Education at Duke Divinity recognizes institutions that act creatively in the face of challenges while remaining faithful to their mission and convictions. Winners receive $10,000 to continue their work.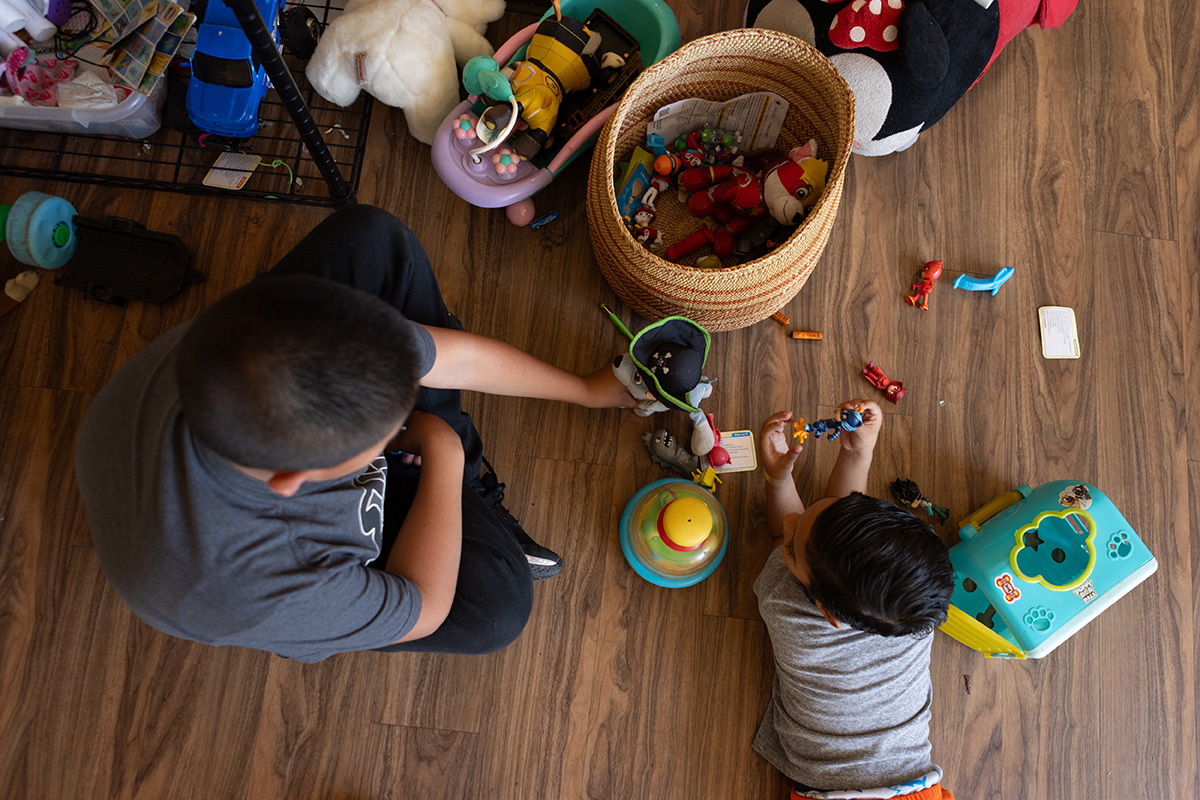 The work here is challenging but rewarding, volunteer Beth Sabado said. Sabado, 55, has spent a month at Annunciation House volunteering her time. She's a missionary whose work has taken her to China, Hong Kong, Taiwan and the Philippines, she said.
Sabado has wondered what will become of the children as their parents and families try to navigate the political and economic challenges ahead.
"It's good to come and plunge into the new ministry," Sabado said. "I also served in the shelter in Taiwan. The difference here is that we are helping those with families. In Taiwan, I would hear the stories of those parents who left their children at home, but here you see that they carried their children with them."
Upstairs are the family dormitories and a chapel, which has been used for religious gatherings, individual prayer, and meetings, as well as for housing more individuals when needed. The chapel is decorated with a metal cross, within which are displayed several dusty shoes. The cross was made by a volunteer.
"It's meant to symbolize the migrants and their journeys," Fontana said.
What unique needs can your organization address that others have not?
The basement holds a clothing bank and other necessities.
"People can come down here when they arrive and pick out some clothes," Fontana said. "Whenever people ask, 'What do you need donations of?' I always say, 'New underwear,' because we give a new pair to every person that comes in. Backpacks are also really popular."
Donated clothing, shoes, socks, diapers, various medical supplies and a pile of crutches are just some of the many items guests can select. There are also several cots, donated by the Red Cross, and some car seats. The car seats are used by the volunteers who need to transport families with infants or toddlers to the airport or the bus station.
The basement also houses two refrigerators and shelves of nonperishable food items. And along a wall stands a stack of school supplies.
"When we have families that end up staying a little longer, the children have to be enrolled in school," Fontana said.
She said her experiences at the shelter have shown her that all the parents who come here love their kids, just like any family would.
"They're here because they see no other way to save their families," Fontana said. "How can we respond with compassion?"
Growing to meet challenges
Recruiting volunteers and raising enough funds to maintain the buildings and house the migrants are just two of the many challenges Annunciation House continues to overcome.
"The biggest challenge is finding enough volunteers to keep our houses open," Fontana said.
The organization has three active houses for shelter: Annunciation House, Casa Vides and Casa Papa Francisco.
The newly renovated Annunciation House hosts guests with short- to mid-term needs and is equipped to support those healing from orthopedic or other travel-related injuries.
Casa Vides serves those dealing with longer-term needs, such as political asylum proceedings or chronic medical issues. It can house up to 40 to 50 migrants, depending on the family size.
Casa Papa Francisco, at the site of a former convent, is the most recent to begin operations. It is hosting newly arrived refugees, helping fill the gap from the now-closed Casa del Refugiado, whose large, deteriorating building was shuttered in summer 2022 because of soaring maintenance costs and a pandemic-related lack of volunteers.
A fourth house, Casa Teresa, contains the administrative offices of Annunciation House, as well as an apartment for volunteers.
What would our communities look like if we used responding with compassion as our benchmark for being a good neighbor?
And finally, Casa Emaus in Juarez, Mexico, though no longer used for housing, includes a second, larger building that is used occasionally as a community center for those living in Anapra.
Funding for the nonprofit's operations comes primarily from private donations, grants and, recently, a federal reimbursement.
"We first ask those that come in if they have the resources to purchase their own tickets [for the rest of their journeys], and some do," Fontana said. "The majority of our guests that get bus tickets or plane tickets out of here, they leave; it's because either they have some money or their family members are able to buy the tickets. But in cases where people don't have family or friends or they're really like, "We really can't come up with this money," then we do have a fund to help them pay for tickets."
Medina said she counts her blessings, because while traveling to El Paso with her four children, ages 13, 16, 18 and 20, she was not robbed like so many others. However, the journey did not come without its challenges.
"We were very hungry," she said. "There were times that we would all share a slice of bread among the five of us, or a packet of tortillas. We spent many nights sleeping on the street, and we developed calluses on our [bodies]."
Her daughters also became sick along the way.
When they arrived in Mexico, they spent four days walking, avoiding the inflated prices that taxi drivers quoted them.
"We would ask people how much it would cost to get from one place to another," Medina said. "They would tell us about 40 pesos, but when we would ask the taxi drivers to take us there, they could tell we were trying to get to the United States, and they said it would cost us 350 pesos."
Medina had to choose between food and water and transportation. Food and water won out each time, despite the blisters on their feet and the pain they endured.
When the family reached Mexico City, they took a freight train to Torreon, and from Torreon, another train to Juarez. While traveling, they endured the desert's blistering days and frigid nights.
"That freezing cold," Medina said, hugging herself. "It felt like we were going to die. We had to really hang on to the train, because we were afraid to fall off from the cold."
When the family arrived in Juarez, Medina decided to turn herself and her family in to U.S. Immigration and Customs Enforcement. She was afraid to sleep on the streets of Juarez with her young daughters, hearing that it was dangerous for them.
Throughout the family's journey, Medina kept trying to apply for a Customs and Border Protection appointment through the CBP One app, but she had trouble getting through. Medina said turning herself in to immigration officials was actually a relief. She felt safe and secure, and felt that the family could now begin working toward their goal of having a better life.
"And I ended up here," Medina said, looking around Annunciation House. Her two daughters watched her from a small distance. "We don't have to sleep on the street or in the parks. They have treated us so well here. Anything we need, they help us with. I was supposed to leave Sept. 15, but they have let me stay longer so I can earn the funds to purchase the necessary tickets I need for my journey."
Along a wall leading to the volunteer area, there are three large boards with numerous slips of paper tacked on them. The slips indicate when family units arrive and depart from the shelter. Departures usually mean that they were able to find the funds for bus or plane tickets to their destinations.
What facilities in your community might be repurposed to serve a pressing need among your neighbors?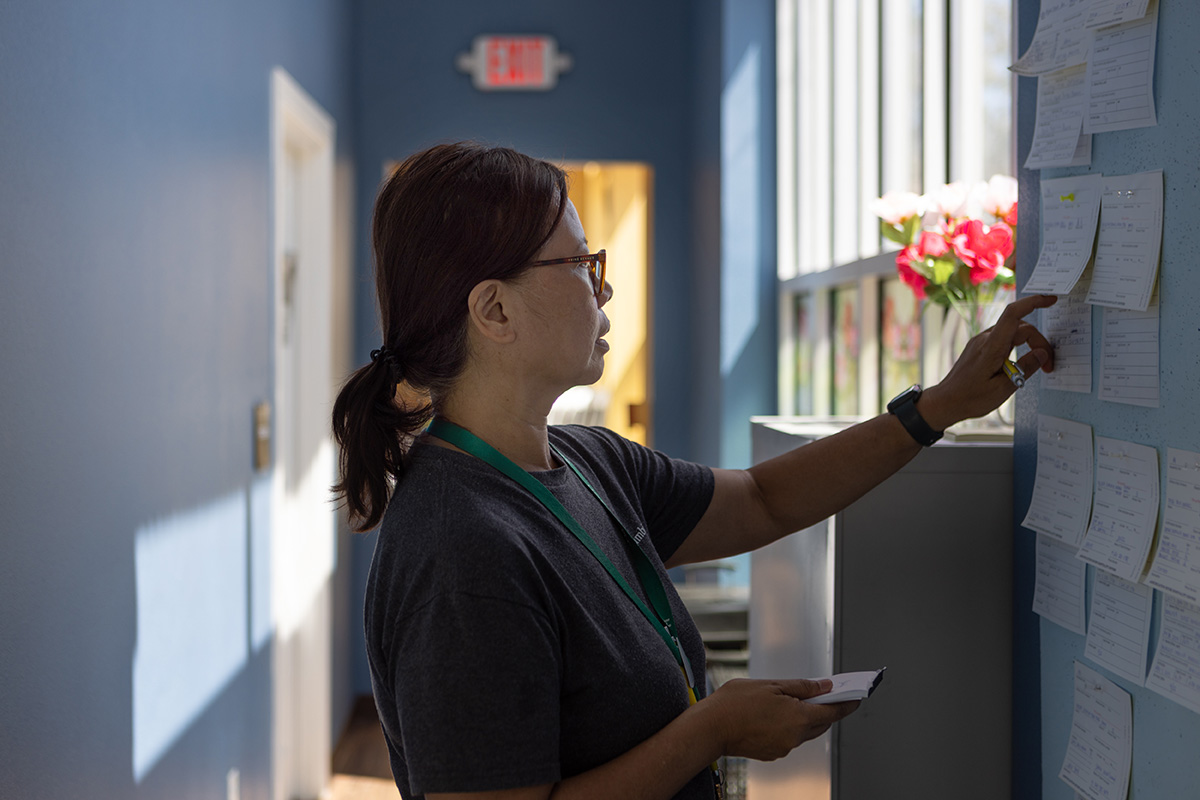 Guests who need to stay longer are assigned to a volunteer who becomes their contact person and helps with their case management.
Countless others have stories similar to Medina's, Fontana said.
"I was raised Catholic, and I really value the idea of encountering God in my fellow human being," she said. "The founders of Annunciation House were these young — five young Catholics meeting and talking about how they could live out the principles of their faith."
In what ways do you most clearly encounter God in fellow human beings?
Questions to consider
Who feels like a "nobody" in your community?
What unique needs can your organization address that others have not?
What would our communities look like if we used responding with compassion as our benchmark for being a good neighbor?
What facilities in your community might be repurposed to serve a pressing need among your neighbors?
In what ways do you most clearly encounter God in fellow human beings?