In Detroit's urban core -- ravaged by depopulation, unemployment and abandonment -- the Rev. Faith Fowler is building something big with tiny homes.
The pastor of Cass Community United Methodist Church, known for her innovative, entrepreneurial outreach to the poor, has conceived and captained a project to build a village of 25 very small houses that the working poor or formerly homeless can rent to own.
"People will come here to see these tiny homes; they will become a destination," said Fowler, 57, as she stood before the first Cass house, a neat 300-square-foot stucco Tudor with a stone faux chimney.
But the homes are about more than a place to live, Fowler said. More importantly, they will be a foundation for the low-income poor to grow and hold an asset, to become stakeholders, literally and figuratively, in their neighborhood and in Detroit.
"When the community is completed," Fowler said, "there will be 25 new taxpayers on what was once vacant land."
What does it mean to be a stakeholder? To what extent is your church a stakeholder in its neighborhood?
The tiny homes are just the latest in a long string of creative initiatives by Fowler and her church to fight poverty in Detroit, using an asset-based approach to community development. Founded in 1883, Cass Community UMC is the third-oldest United Methodist Church in Detroit. The church today may be small -- only about 100 or so attend worship in the historic Romanesque building on Cass Avenue -- but it makes a very big impact through its nonprofit, Cass Community Social Services.
Like all the Cass programs, the Tiny Homes project is the result of much planning and thought. These are not cookie-cutter fabrications, mobile trailers or recycled shipping containers; the homes are designed to be not only efficient but eye-catching. Even darling.
Ranging from 250 to 400 square feet, they will have unique exteriors, evoking styles from mountain-lodge rustic to midcentury modern to New Orleans French Quarter. They will have decks and front porches and be built on individual lots.
The Tudor house -- in effect, the development's model -- has a good-sized bathroom plus a single main room that features a sleeping nook, a living area, a washer-dryer and a full kitchen with donated granite countertops.
Seven years to home ownership
By year's end, Fowler aims to have seven homes built and occupied. So far, more than 600 people have requested applications, hoping to meet the project's financial qualifications to rent to own. Rent will be based on square footage, generally $1 a square foot -- $300 a month for the Tudor home. If residents keep up rent payments for the first three years, they'll qualify to make monthly payments on a subsequent four-year land contract, offering them full ownership in a total of seven years.
Tiny homes have enchanted segments of popular culture, with cable network shows appealing to those who want to downsize, economize and live simply. And communities across the country are turning to them as a solution to the problem of homelessness.
An effort for the homeless in Austin, Texas, has created a village of pint-size individual shelters much smaller than the Cass homes. And San Jose, California, recently enacted measures permitting individual structures as small as 70 square feet for housing the homeless.
But the Cass development is not intended to be a glorified homeless shelter. Fowler says she's aiming for a diverse group of inhabitants "so people won't drive by and say, 'That's where the homeless live.'"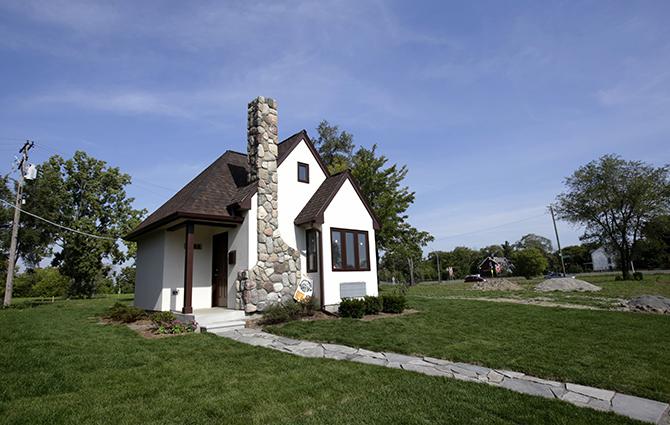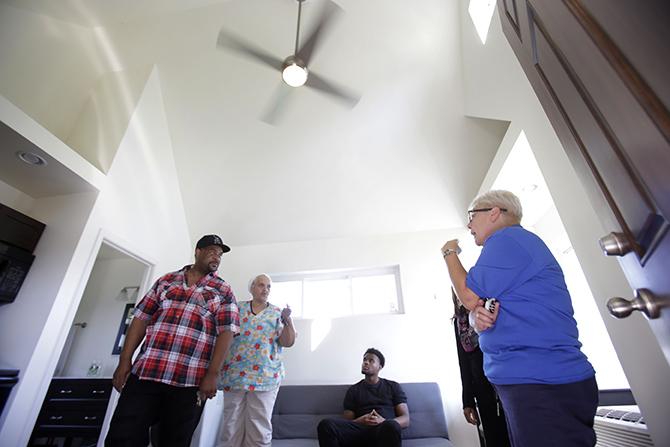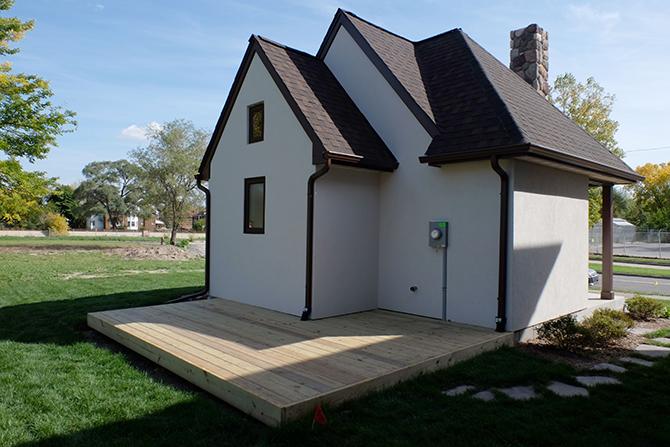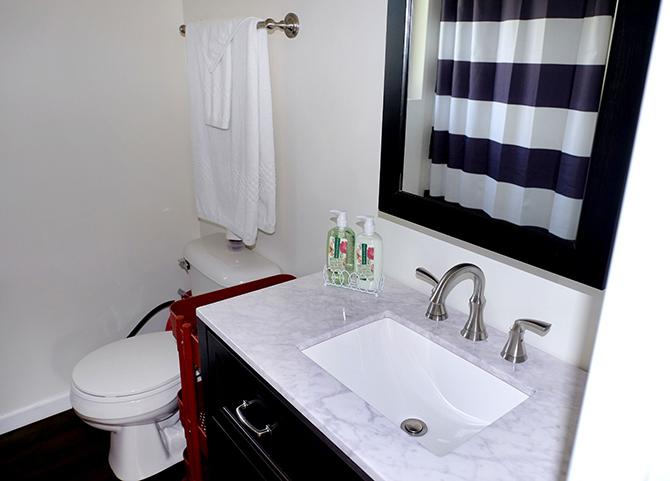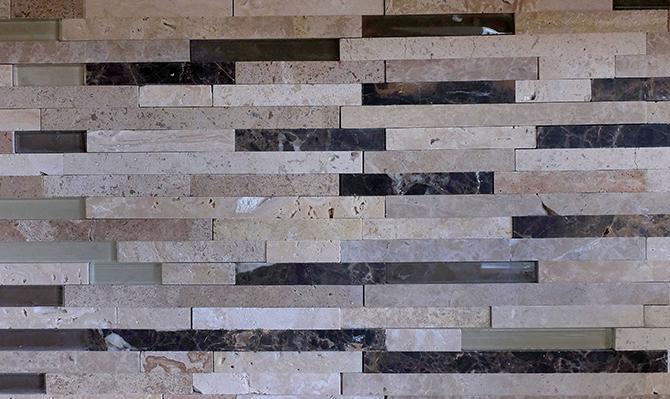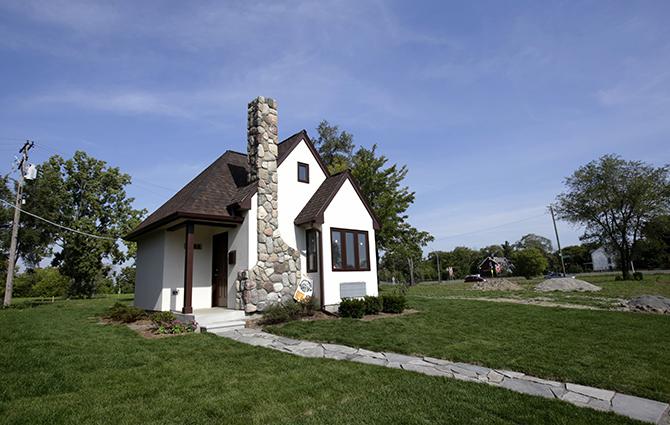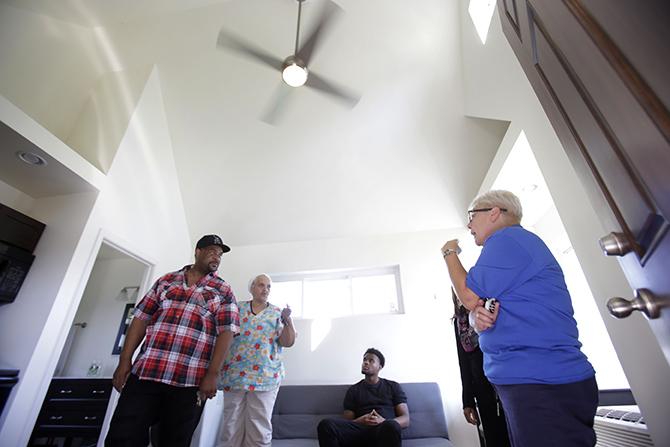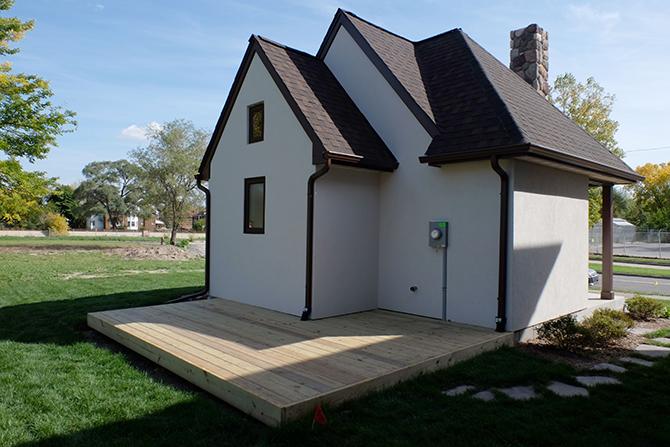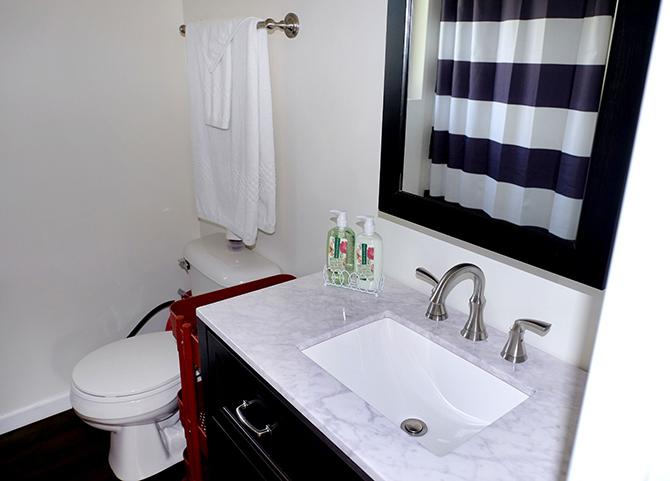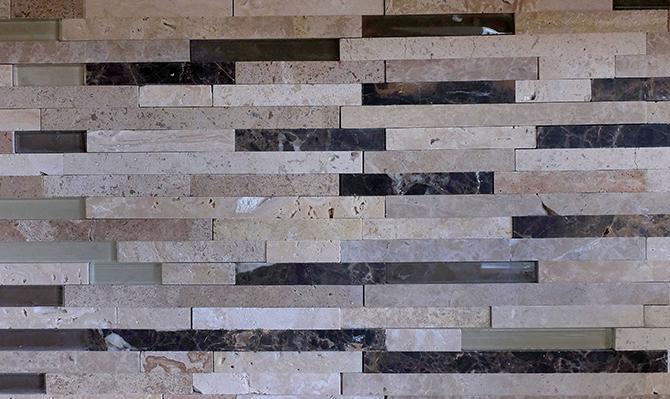 In fact, the homes are not necessarily for the homeless. Residents will need to have a source of monthly income. Cass envisions a mix of young and old, low-income workers, seniors on fixed incomes, people receiving disability benefits and students.
Some residents will likely be employees of Cass Community Social Services -- many of them once homeless or former addicts who've remade their lives through various Cass Community programs. The nonprofit agency, which Fowler heads as executive director, grew out of her ministry at the church, which for decades has been a haven for the addicted, disabled and homeless of Detroit's now-gentrifying skid row.
The church's history
For its first 40 years or so, Cass Community UMC served a mostly well-to-do congregation, traces of which can still be seen in the sanctuary's Tiffany windows and Johnson tracker pipe organ. Just north of downtown Detroit, the neighborhood was originally a fashionable upper-class enclave, but as residents began moving farther north in the 1920s, it began a long decline.
For much of the past 60-plus years, the area has been known as the Cass Corridor. But today, positioned on the edge of Wayne State University and Detroit's cultural institutions, it is a hip, millennial magnet rebranded as Midtown.
Despite the gentrification, Fowler and the church still deal mostly with folks more emblematic of Detroit's 40 percent poverty rate and big-city struggles.
"Every Sunday service, you see her stand at the front of the church, and there's at least one person there who asks for help," said head usher Keith Hill. "They're homeless, or they're about to be homeless, or they need assistance."
Fowler's first Sunday preaching before the congregation, a woman with developmental disabilities -- a frequent Cass usher -- yelled from the back of the church mid-sermon: "Hey lady! We're out of toilet paper!" Fowler stopped to get her a roll.
"From prayers to giving you the resources or the connections to make everything better, she tries to help," Hill said. "Some people have passion in this world. She has fire."
Hill knows it to his core. When he was a teenager, Fowler helped him escape an abusive home and gave him a place to live. His mother's boyfriend, having forced Hill to drop out of school to work, had pointed a gun at the teen's head when he refused to turn over a paycheck.
Now 38, Hill works at the Cass Activity Center, assisting with training and work for adults with developmental disabilities.
Fowler describes Hill's story, and the toilet paper sermon, in her book "This Far by Faith," which was produced through another of Fowler's innovations, Cass Community Publishing House.
CCSS, a $6 million nonprofit
As the executive director of Cass Community Social Services, Fowler manages a $6 million nonprofit that has created programs to aid people dealing with homelessness, hunger, addiction, HIV/AIDS, disabilities and job preparedness.
Among CCSS enterprises are programs that put people to work recycling tires -- 45,000 picked up from city streets -- into mud mats and flip-flops, available for purchase on the nonprofit's website. Reclaimed wood from abandoned Detroit houses is crafted into holders for coasters, which depict vintage Detroit landmarks. A shredding business is also flourishing. And the CCSS kitchen dishes out 1 million meals a year, seven days a week.
The Tiny Homes project will cost about $1.5 million, more than half of which Fowler has already raised from private donations and grants. Each house will cost about $40,000 to $50,000 to build, and volunteer groups, including United Methodist teams, will help with finishing touches, such as drywalling, painting and sodding lawns.
"What makes Cass Community unique -- and Faith, in particular -- is they're working on transformative projects that break the cycle of poverty," said Jim Vella, the president of the Ford Motor Co. Fund, which donated $400,000 to the enterprise.
"They take people who are unemployable and don't have skills and really make a difference in their lives," said Vella, who also sits on the CCSS board.
Vella describes Fowler as a visionary who gets things done -- "a combination of CEO, COO, CFO and Mother Teresa all rolled into one."
Fowler's impact has drawn widespread accolades, both in church circles and in the Detroit area. She recently was honored with an annual Shining Light Award, sponsored by the Detroit Free Press and the Metropolitan Affairs Coalition to recognize outstanding community contributions. Last month, she had to skip the church's weekly Wednesday night service to attend her induction ceremony into the Michigan Women's Hall of Fame.
And she's a premier teacher and preacher for UMC events. Next spring, for the third year in a row, Fowler and Cass Community will host about 40 pastors and lay staff in Detroit for a UMC training event entitled "Ministry with the Poor." Drawing upon Fowler's approach to ministry, the sessions are about service "with" and not "to" people and communities in need, said the Rev. Nora Colmenares, community engagement leader with the UMC General Board of Global Ministries.
Asset-based perspective
"Most churches and others do ministries with the poor as a charity, and from a needs-based perspective," Colmenares said. "We're intentionally trying to lead the church away from a needs-based perspective."
Colmenares said Fowler approaches ministry from an asset-based perspective, drawing upon the talents and labor of people in the community.
What are the needs and assets in your community and how might your church or organization respond?
"She sees that those who have disabilities have assets," Colmenares said. "Those who were in jail have assets. Those who were addicted and homeless -- they have assets."
Cass Community UMC has a long history of outreach, dating back to the Great Depression. In 2002, Fowler spun off the church's social services efforts into the CCSS nonprofit agency when the various programs and ministries began to overwhelm the church's capacity.
"Every room, every wall was filled with food and medical supplies; people were everywhere," Fowler said. "My office was used as an examining room for the medical clinic. And the associate's office was floor-to-ceiling macaroni and cheese."
What is the relationship between innovation, evolution and sustainability?
Now, the nonprofit provides food, housing, health care, jobs and job training from a campus of buildings about four miles north of the church. It receives funding through government grants, fees for service, foundation and corporate giving, and donations from other churches and individuals. Fundraisers provide about $1 million annually, including an upcoming "Roastin' the Rev" dinner.
The Cass congregation is supported by offerings, donations and fundraisers. The church pays its own bills, "including my salary and housing, which wasn't the case when I arrived," Fowler said. It's also paid its UMC apportionments in full for 20 years.
Navigating her roles as pastor and CCSS executive director can be tricky. Some parishioners receive services through Cass or work at the nonprofit. To minimize conflicts, Fowler relies on the nonprofit's staff to make decisions about employment or who receives assistance. (Fowler herself hires only executive-level personnel.)
"Occasionally, a church member gets fired or a member of the congregation might feel they deserve preferential treatment," she said. "I try to allow agency staff members to deal with most situations. Nevertheless, it gets complicated at times."
A daughter of Detroit
Fowler grew up in the Detroit suburb of Royal Oak, with three brothers, a schoolteacher father, and a mother who was an active union rep at the chain grocery where she worked. She lives in a historic 1864 Victorian a 1.5-mile bike ride from the church.
"I had a safety net," Fowler said. "Poor people don't. If I screwed up, my family might give me a lecture -- but also give me a check."
The services provided by CCSS make a difference in the lives of hundreds every day. But when clients are ready to move on, they often have few places where they can go. That's what the Tiny Homes project seeks to address.
When Fowler wanted to explore building tiny homes, she turned to CCSS aide and development coordinator Stacy Conwell-Leigh to do the research.
"She could be the billionaire CEO, but she's got the heart of a minister," said Conwell-Leigh, who shows the Tudor model to potential applicants -- and the simply curious -- each Wednesday afternoon.
How can you and your organization nurture people with innovative, theologically robust imaginations?
At a recent open house, one visitor asked Conwell-Leigh why the houses aren't designed to accommodate several individuals in shared living space. Conwell-Leigh explained that many poor people live communally out of necessity -- in shelters, or with relatives and eating their meals at soup kitchens.
"Faith wants our folks to have what she had and so many of us have -- a backyard, a place of our own," she said. "Faith had a happy life and wants to pass it on."
But whoever lives in the Cass tiny homes won't be alone. They can get help and community services just across the street.
"They can earn a GED, learn job training, use the gym facilities and get a free daily meal in our programs across the street," Fowler said.
The Tiny Homes project is on the CCSS campus in central Detroit -- not a current hotspot in Detroit's comeback. The neighborhood has 500 blighted buildings and 300 vacant lots, and the CCSS buildings and services provide a harbor of stability.
Mark Linton, 54, who lives in the low-rent apartments that CCSS renovated adjacent to the project, recently toured the showcase tiny home.
He's on disability. He likes the Tudor's curb appeal and the 300 square feet of efficient living space, "but it's smaller than what I've got now," he said.
When he hears about plans for three streets full of similar houses, Linton's eyes widen, and he smiles.
"We need it around here. We have all these eyesores," Linton said. "This will be beautiful."
Questions to consider
Questions to consider
Faith Fowler paid attention to the needs -- and assets -- of her community and then responded in creative, innovative ways. What are the needs and assets in your community and how might your church or organization respond?
Cass Community leveraged their available land for the Tiny Homes project. What assets do you have that are underutilized that could be put in service of ministry?
Part of the story of Cass Community is the evolution of the nonprofit independent from the church. In your own experience, what is the relationship between innovation, evolution and sustainability?
How can you and your organization nurture people like Faith Fowler, with innovative, theologically robust imaginations?
To what extent is your church a stakeholder in its own neighborhood and community?