For many Christian leaders, the news of the mass shooting at a gay nightclub in Orlando began trickling in early Sunday morning.
They learned from congregants, text messages, radio and social media: Something terrible has happened. Mass shooting. Dozens dead. Possible terrorism.
And they were faced with the question: How do I respond? How do I lead my community and my institution? What do I say and do in the first hours of this tragedy, and beyond?
Faith & Leadership asked 12 Christian leaders in a variety of settings from Orlando to San Francisco to tell us about their response to the shooting at Pulse nightclub, which left 49 people -- many young, gay Latino men -- dead.
We asked four sets of questions:
What did you do as a pastoral leader after hearing about the Orlando shooting? How did you respond?
What resources did you turn to for help?
What message did you share with your congregation or community? How did you discern that message?
How do you encourage dialogue about divisive cultural issues? How does one lead in times of such great partisan divides?
In the hours after the news broke, they quickly rewrote sermons, preached, cried, reached out and grieved. In the following days, some took part in interfaith responses; some renewed calls for an end to gun violence. One church grieved the Orlando victims along with victims of the Charleston massacre, which happened one year ago; others focused on the LGBT and Latino communities. People organized vigils, spoke out by way of social media and news interviews, even arranged to send a flower arrangement to a local gay club.
Although their responses varied according to context, they shared the sentiment expressed by the Rev. Dr. Nancy E. Petty of Pullen Memorial Baptist Church in Raleigh, North Carolina: "In such times, words are not enough."
---
The Rev. Jennifer Stiles Williams
Lead pastor, St. Luke's United Methodist Church, Orlando
What did you do as a pastoral leader after hearing about the Orlando shooting? How did you respond?
Our first response when the news was still coming out was to have a moment of silence as we began worship. Many had not yet heard, so we wanted our congregation to be informed, especially because we are a congregation with a large number from the LGBT population. We also have a large LGBT and ally cluster group, so there was check-in happening within this community.
The sermon was already about sowing seeds extravagantly -- with reckless abandon, to anyone and everyone -- so adding in the importance given what we were seeing come out of the reports was a tie-in.
Then as the press release came out that this was a massacre right before the 11 a.m. service, we were in shock. We began worship with prayer, but it was a little more strong, recognizing this was a hate crime we had experienced. I put aside the script I had used for my sermon and talked about the importance of this Scripture and theme to what was happening today.
We had already had a blood drive that day, so we immediately also checked to see how long they could stay. By the time church was over, there were hundreds of people waiting in line, not only from our church, but also from the community.
Our members went into organization mode, helping to create a list, hand out numbers and receive numbers to text people if they needed to leave with a time to come back. We put all our afternoon event plans on hold and began to plan a candlelight service for that night.
Meanwhile, the community came out in full support. People came not only to give blood but just to help. Businesses showed up with food and water for those waiting in line. The primary reason we were given was "We know St. Luke's is a safe place and always is ready to do something."
Because of the culture and history we have created -- to be an open and welcoming church based on our core values of acceptance, hospitality, community, discipleship and service -- people in the community knew they could trust us, and our congregation knew immediately how to begin to respond.
What resources did you turn to for help?
We have congregation members connected with the mayor's office, the police department and organizations in the LGBT community. They immediately began texting us, offering us information. We utilized these resources to ask if we could have a prayer service, so as to not overburden the police department.
We also used the resources of our congregation and community. People came out to use whatever gift they had. They needed purpose, to feel like they were "doing something." From Sunday on, our congregation stepped up. Whether it was organizing barriers for protests, helping organizations with logistics, volunteering, helping their employees deal with the tragedy and loss of their co-workers, St. Luke's took the Scripture about sowing extravagant seeds of God's love and sowed a harvest this past week.
We joined First United Methodist and our local Interfaith Council for a prayer vigil. We participated in the mayor's faith leaders press conference, and I had the opportunity to speak on the news about healing our city, and the work for the faith communities as well.
What message did you share with your congregation or community? How did you discern that message?
Sunday night, the immediate message was to say that love wins. That no matter how dark it gets, light is always coming, and love conquers hate. We broke bread at the communion tables and lit candles, and it was just good to be together.
Sunday a week later, we decided to come together as one church family as best we could due to our size. We met in one venue, held three services and had combined traditional and contemporary music.
Our Scripture, already chosen weeks before, was Luke 8 -- letting your light shine where all could see. I reminded our church that God's first command was to call forth light and bring order out of chaos. We claimed that God's light was at Pulse through the heroes, first responders, friends and even strangers embracing those who experienced death.
We also spoke to how God's light helps us see one another, claiming our long history of being a church that welcomes all, loves all and embraces all.
It was an important day for our church, and frankly, a very important day for me, as it solidified my role as lead pastor. I transitioned into this role last year, following a pastor who had been here as leader for 28 years. It was a powerful day for all of us as a congregation.
How do you encourage dialogue about divisive cultural issues? How does one lead in times of such great partisan divides?
We had already begun a test group with 40 invited congregation members who are working together through an eight-week journey we are calling "shalom sessions." We are using a book entitled "Roadmap to Reconciliation." The previous week, we had begun sharing catalytic events in our lives that had pushed us to be involved with those different from ourselves, and understanding the work that needs to take place in our culture. We have four discussion sessions, and then will take four trips together to understand the history of our area.
We will be watching "For the Bible Tells Me So," a documentary on the Bible and the LGBT community, visiting our local Holocaust museum, breaking the Ramadan fast and celebrating an iftar meal with our local masjid. Then we will visit our own site of community transformation in East Winter Garden to understand the African-American history of the area. We'll visit an African-American history museum and will participate in inclusivity training.
At the end, we hope this group will help lead other groups, as well as lead a curriculum we are creating for our fall sermon series. It's called "Saying Grace: RESPECT-fully" and is about how to have conversations allowing grace to be respectfully between us as we move into this partisan time. The Wednesday night after the massacre, we had already planned an exercise that walked us through the experience of "coming out."
It has been a catalyst to show us we are on the right road.
---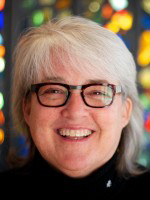 The Rev. Dr. Nancy E. Petty
Pastor, Pullen Memorial Baptist Church, Raleigh, North Carolina
What did you do as a pastoral leader after hearing about the Orlando shooting? How did you respond?
I was awakened Sunday morning, June 12, around 6 a.m. as my phone alerted me to incoming text messages. By 6:15 a.m., I had already received a half-dozen texts from parishioners, mostly from the LGBT community, asking if I had seen the news coming out of Orlando, Florida. I quickly checked my HuffPost app, which was reporting at the time "20 killed in mass shooting at gay nightclub."
As I rushed through my morning routine to get ready for church, all I could think about was the headline: "20 killed in mass shooting at gay Orlando nightclub." My heart grew heavier and heavier. I arrived at my office at Pullen Memorial Baptist Church around 7 a.m. still trying to discern what exactly had taken place at Pulse nightclub. As more news reports came out, my heart grew even heavier.
At some point, I began second-guessing the sermon I had prepared on reconsidering sin. While I had felt really good about my sermon when I turned the lights off around 11 p.m. Saturday, all of a sudden, in the face of the morning news, I didn't feel so good about it. As I had been preparing to preach on the topic of sin, I could have never imagined what would take place at Pulse nightclub several hours later.
I began Sunday's worship acknowledging the tragic news that our nation had awakened to. It was obvious by people's faces that many had not heard the news. In our prayers, we prayed for the victims, still not knowing the full story.
Before beginning my prepared sermon on sin, I tried to offer a pastoral word. I made the statement that there was a difference in the kind of sin that I would be talking about in my sermon and the evil that we encounter in the world. And with that, I preached my sermon.
As soon as worship ended, I saw that I had received a text message from my colleague and friend Imam Abdullah Antepli [chief representative of Muslim affairs at Duke University].
His message read: "Salams Nancy. Firstly, my deep condolences to you and all who mourn and grieve. … Secondly, I think we should organize a vigil. Can Pullen host? Copying Rabbi Larry to also include him to a potential interfaith event. Please advise my dear friend."
With that text message, I spent the next 24 hours preparing for a Monday night vigil at my church. Along with the imam and the rabbi, we created a Facebook page to get the message out about the vigil. I did three TV interviews about the shooting and the vigil. And I worked with the local TV station to get the message out about it.
That evening, Monday evening, we had 500 people attend a candlelight prayer vigil at Pullen Memorial. All three of us spoke (the imam, the rabbi and myself), the Triangle Gay Men's Chorus sang, and we prayed, lit candles and read the names of the 49 victims. It was a powerful experience.
WRAL [the local NBC affiliate] live-streamed the vigil, which is now posted on the Pullen Memorial website.
What resources did you turn to for help?
I turned to the relationships that I have been nurturing for a number of years now within the interreligious community and LGBT community: Antepli, Imam AbuTaleb at the Islamic Association of Raleigh and Rabbi Larry Bach in Durham.
I supported our local LGBT center and the vigil they held on the night of June 12. There, I reached out to the Triangle Gay Men's Chorus and asked them if they would sing at the vigil we were holding at Pullen.
I turned to the book of Psalms for my own comfort and to search for words of despair and comfort that I could offer to those who were feeling despair and needing comfort.
What message did you share with your congregation or community? How did you discern that message?
My discernment was done through listening to my own pain, to feel the breaking of my heart, to witness the hearts breaking of my LGBT family, in wrapping my arms around my LGBT sisters and brothers and holding their tears and pain. In such times, words are not enough. We need words, but ultimately they fail us.
On days like June 12, and in the days to follow, what we need is community. I have no idea how a person survives such an event without community. And that is one of the most beautiful things about the LGBT family -- we are community to one another. Discernment is so much easier when done within community.
The "message" comes from the community gathered. As a pastor, I name -- put words to -- the message that is being lived and experienced by the community. Beyond that, it is also my role to discern a word of hope in the midst of despair. And that word of hope has to be given carefully. One cannot move to hope too soon or too strongly. It has to be tempered.
How do you encourage dialogue about divisive cultural issues? How does one lead in times of such great partisan divides?
My sermon on June 19 addresses this question in some ways. To stay in dialogue about divisive cultural issues, ultimately we have to build and nurture relationships with people who are different from us. This takes a lot of work. And this work has to be done before, during and after tragedy strikes.
My relationships with the Muslim community and Jewish community, especially my close relationship with Antepli, gave me a place from which to lead and encourage others to be in the conversation. As clergy, we are needed to foster relationship, compassion, understanding, and safe spaces for people to come together to talk and share.
Creating nonjudgmental, safe space for people to discuss ideas and experiences rather than positions is critical. We have to be willing to agree to disagree and stay in relationship with one another.
---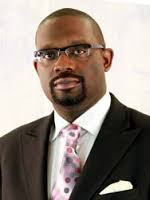 The Rev. William H. Lamar IV
Pastor, Metropolitan AME Church, Washington, D.C.
What did you do as a pastoral leader after hearing about the Orlando shooting? How did you respond?
I had the radio on, which I do every morning, and heard about it on the news. Normally, on a Sunday, when I hear about an event or tragedy like that, I write myself a note to mention it during the service, but I didn't do that.
I had so much that Sunday, so many people asking me to introduce and announce stuff, that it got lost in the shuffle and I forgot to mention it at the 7:45 a.m. service. But I did at the 11 a.m. service, and had a moment of silence.
This happened right at the beginning of a week when we were already preparing to mark another painful and traumatic event, the slayings of the Charleston Nine at Emanuel AME Church. So clearly, to me, I thought we needed to position the events in Orlando as more of the kind of violence that we have to stop.
So we folded it into our plans commemorating the Charleston Nine, essentially adding the grief and pain of Orlando to what we were already marking.
We included the victims of the Orlando massacre in our prayer vigil in remembrance of the Emanuel Nine that we held on Friday, June 17. We memorialized the victims with a multimedia presentation anchored by images both painful and beautiful. It was an ecumenical service, with clergy from Catholic and Jewish traditions joining us in praying for peace, understanding and an end to violence against lesbians, gays and transgender folk.
At the vigil, and in a sermon the following Sunday, June 19, I was very clear about the church's responsibility to people who are lesbian, gay, bisexual and transgender, and that they are part of God's house and God's people. That's not really an extraordinary message for our people.
There has been a long line of violence against gay persons in their sanctuaries, nightclubs and other places. I wanted to make sure we contextualize it, that it was all part of this long history.
The vigil on Friday went extraordinarily well. And it was all still very fresh with the sermon on Sunday morning. I told them that it was easy to think Orlando had nothing to do with Metropolitan AME, but that we were connected to it. Among the people who were killed was one person who graduated from the same university I did, Florida A&M, and another was related to an AME clergyperson in South Carolina.
What resources did you turn to for help?
For me, to be honest, it's my own imagination and my own wrestling with Scripture. I'm asking a theological question. My first question as preacher is always, "What does it have to do with God?" And for the text on June 19, it had to do with the soldier piercing Jesus' side with a spear, John 19:34-35. It has to do with piercing or binding, piercing or binding wounds.
My job is to view it theologically. It's what I'm always thinking about. My primary resource was my typical lens through which I view the world: "What does this have to do with God?"
Even the anthropological questions are theological. Whenever something happens to a human being, it happens to God. So it's theological.
The news, when you look at it, is always, "This thing happened to these people -- why them?" And that's all true. But for the church, it has to be bound up with theological questions and what God has to say and do.
So I'm leading and thinking about where this intersects with history, with current events, with Scripture and theology. So it's not necessarily a book or website that I turn to but a way of being in the world that opens eyes and ears and hearts about what happened.
One of the biggest problems in news reporting is that the news is reported out of historical context, as though it just happened for the first time. But the first thing is that, with Orlando, this has happened many times, to gay bodies, to trans bodies. And cutting off the context gives us a pass on doing the work we need to do to keep it from happening again. Policy changes become impossible because political leaders don't situate events historically.
The church, though, is a place of memory. It says at our table, "Do this in remembrance of me." If the church can't or doesn't remember, it can't be church. So part of our task is to put these events in context.
What message did you share with your congregation or community? How did you discern that message?
The basic message was that we are all made in the image of God, the imago Dei. And that by becoming human, God has made human beings divine, in a sense. The injury of any human being is injury to the divine. What I try to do is give people theological resources to view what happened so they can stand in opposition to it.
How do you encourage dialogue about divisive cultural issues? How does one lead in times of such great partisan divides?
We exist always in the crucible of social change and the awareness of injustice in America. African Methodism was born in the midst of such shifting sands. What happened in Orlando and Charleston is not anomalous. It is not new.
What happened was American violence. This violence will not abate until this nation does the hard work of truth telling and justice seeking. We preach and work always so that tolerance will be replaced by justice -- a fair and equitable distribution of resources and opportunities in the United States of America.
As for leading in a time of partisan divide and encouraging dialogue about divisive issues, I think that's bull. America is not a nation that is interested in the work of justice.
This isn't partisan; it's not Democrats or Republicans. Until the nation is interested in justice, that's what it will cost. The partisan question is pedestrian. The question isn't about leading in a time of partisanship. The question is whether the nation will do the work to do justice.
And so far, the answer seems to be no.
What I do with that, I'm clear Sunday after Sunday. Our church is overwhelmingly Democrats. Many are government officials, political appointees. I tell them, Democrats or Republicans, we can't look to either one for justice. We can look to them to do whatever is necessary to have political power. I'm not looking to cross partisan divides. I'm looking for justice.
I think we're clear there are different worldviews, and I'm going to be uncompromising. I'll talk to you if you believe people are made in the image of God. You can't have discussion without certain givens. Do you believe all people are made in the image of God? Do you believe everyone deserves food to eat, shelter, quality education, to be treated as a human being?
If you don't believe those things, then we can't have a rational conversation.
Would I extend an olive branch to others? Definitely. I see them as humans, made in the image of God. But if people aren't serious about having the conversation, what can you do?
---
The Rev. Dr. Theresa F. Latini
Associate dean of diversity and cultural competency, professor of practical theology and pastoral care, Western Theological Seminary, Holland, Michigan
What did you do as a pastoral leader after hearing about the Orlando shooting? How did you respond?
I woke up the morning after the Orlando massacre rushing around my friends' home. My 2-year-old was sick. I had a baptism to perform in a few hours. We were out of town and out of sorts.
Then the front page of the local newspaper stopped me in my tracks: a deadly shooting at Pulse nightclub. LGBT and Latino/a lives snuffed out in an act of hate and terror.
Shortly thereafter, as I cradled my infant niece in my arms, poured the waters of baptism over her head and proclaimed her place in the household of God, I was aware of our linkage to those whose lives were tragically lost. While each part of the baptismal service had something to say to us about Orlando, the renunciations struck me as particularly apropos.
Do we turn away from everything that serves death instead of life? Do we turn toward Christ as Healer and Savior of the world? Will we let God's world-changing love and hope live through us?
The first thing I did in response to the Orlando shooting was to do precisely what I have been called to do: baptize, and renew my own baptismal vows to proclaim God's promises for all and to commit to acts of love and justice.
Second, I confessed and lamented. The Tuesday after the slaughter of LGBT lives, the Reformed Church in America (RCA), the denomination of the seminary where I serve, voted at its general synod to add a marriage liturgy to its Book of Church Order limiting marriage to one man and one woman. (It will take several more steps to approve this liturgy, which hopefully will not occur.)
As angry as I felt, I was called first to confession. Twenty years ago in my own denomination, I held a similar position. Then I lamented, grieving and crying out to God. This kind of prayer orients us toward God, rescues us from despair and buoys us up to participate in God's ministry of justice, healing and reconciliation.
Third, I consoled (or at least listened to and cried alongside) colleagues, graduates of my seminary and current students. Some wondered about leaving the RCA or leaving the seminaries associated with it.
Could they stay with integrity, given the juxtaposition of these two events -- the brutal massacre of LGBT lives in Orlando and their denomination's rejection of these same people in their own pews? Could they endure a lack of acceptance and care in their church when they also so desperately needed safety in the larger culture?
Discerning faithful responses to questions like these is no small task and ought to be carried out in community.
What resources did you turn to for help?
Besides the deep well of 2,000 years of Christian theology, a number of ecclesial statements, personal stories, sermons and news articles provided comfort, insight, wisdom and inspiration. Here are a few of them:
What message did you share with your congregation or community? How did you discern that message?
Throughout the past year, in response to a whole host of local and national injustices, I've turned to Luther's theology of the cross. In the 1518 Heidelberg Disputation, he wrote that a theology of the cross "calls a thing what it is." In contrast, a theology of glory calls evil good and good evil. Failure to call a thing what it is results in distorted preaching, pastoral care and public witness.
Here's what I've called the Orlando shooting:
A massacre. The largest mass shooting in modern U.S. history, committed by a young American citizen, Omar Mateen. This is not fundamentally about ISIS. It is about our country and homegrown hatred.
A hate crime. This was a deliberate targeting of the LGBT community; LGBT folks are more likely to be victims of hate crimes than any other group in America.
A desecration of sacred space. Gay bars have long provided comfort and safety, fellowship and freedom, and meaningful rituals for those who are LGBT. This was analogous to entering a sanctuary and gunning down members of a gathered body.
A symptom of a country more in love with its guns than its people. Of course, underneath this love of guns is the fear that fuels racism, xenophobia and homophobia -- all of which were at play in the Orlando shooting.
How do you encourage dialogue about divisive cultural issues? How does one lead in times of such great partisan divides?
Courageous and compassionate public leadership is desperately needed in our current context. Naming a thing what it is must be accompanied by a dogged refusal to dehumanize the other, even if the other perpetuates acts of dehumanization.
Martin Luther King Jr. exemplified this commitment. For King, Jesus' admonishment to love our enemies was central to the work of justice and reconciliation. He preached on this text in Matthew and Luke multiple times, wrote about it, and his commitment to it infused his leadership in the civil rights movement.
In fact, to be a Christian was to abide by this command, he said: "Jesus was very serious when he gave this command; he wasn't playing. … We have the Christian and moral responsibility to seek to discover the meaning of these words, and to discover how we can live out this command, and why we should live by this command."
We do so by looking inward, by discovering the good in the one we call enemy and directing our gaze toward the good in this other, and by refusing to defeat persons but instead focusing on defeating oppressive systems.
This is the kind of leadership I long for and hopefully live into, however imperfectly.
---
The Rev. Dr. Amy Butler
Senior minister, The Riverside Church, New York City
What did you do as a pastoral leader after hearing about the Orlando shooting? How did you respond?
I woke up Sunday morning to news of the shooting. By the time we were walking into worship, authorities were estimating a death toll of possibly over 20. We didn't know much else about the shooting.
Immediately upon waking, I reworked my sermon to mention the shooting, and our invitation to give and serve was changed to focus on the congregation's recent efforts to work against gun violence in our country.
In addition, Riverside will be hosting a one-day training called God and Guns: Millennial Faith Leaders Address Gun Violence for millennial faith leaders this fall.
What resources did you turn to for help?
At first, the most helpful resource was "Blessing in a Time of Violence," written by Jan Richardson.
As the day unfolded and I was preparing to speak and preside at various vigils and worship services, this liturgy from Bishops Against Gun Violence was very helpful as a starting place.
What message did you share with your congregation or community? How did you discern that message?
So many people were talking about so many different facets of this tragedy; my mind kept returning to the failure of clergy and communities of faith to speak out clearly and boldly to welcome the LGBT community to our places of worship. Our words, and our silence, contributed to this tragedy, in my view.
Further, it seemed incredibly important for people of faith to speak out against gun violence in our country. The statistics are staggering, and a demand that we curb this culture of violence was rising to a new urgency for me.
I attended a vigil that Sunday night, where I spoke. I then modified my comments to this column. On the Sunday following the shooting, a colleague and I shared this litany, calling people of faith to demand better.
How do you encourage dialogue about divisive cultural issues? How does one lead in times of such great partisan divides?
There comes a time when people of faith must speak up. I talk with my colleagues all the time about very real concerns: Will I lose members? What if giving goes down and I can't pay the church staff? What if I lose my job? These are important questions to consider -- to a certain point. After that point, it's our call to do this work that must always rise to the top of our reasoning.
After nearly 50 people lying dead on a gay nightclub floor, it seems to me almost laughable to temper a prophetic message because we're scared of losing our jobs. There is gospel to preach here, and we cannot continue to deny the cost of our silence.
---
The Rev. Joseph Peters-Mathews
Working group head for communications, Episcopal Diocese of California, San Francisco
What did you do as a pastoral leader after hearing about the Orlando shooting? How did you respond?
I heard about the shooting in Orlando first thing Sunday morning, via text messages from a friend on the East Coast and a friend in Los Angeles. My priestly reactions and responses over the last six days have been both professional and personal.
Personally, I had to talk the East Coast friend away from a potentially budding Islamophobia and the Los Angeles friend down from general anxiety. I had to invite them to be nonanxious in the face of something over which none of us had any control, and to remember that an individual -- not a religion -- had committed the act of violence.
Professionally, on Sunday morning I presided at the congregation where I am an associate. Personally, I tweeted [messages about the shooting] from the sacristy.
What resources did you turn to for help?
I went to two amateur soccer games and appreciated that the rowdy fan group had two rainbow flags. I clung to the hope of the resurrection and Christ's defeat of death; I prayed that I would love my enemies and pray for those who persecuted me. I watched the Tonys with queer friends on Sunday night even as I professionally started brainstorming a statement from the Diocese of California, at the bishop's request.
What message did you share with your congregation or community? How did you discern that message?
Being at home sick Monday and Tuesday helped me ignore the 24-hour news cycle with its endless theories and hyperbolic hypotheses. Monday morning, Bishop [Marc] Andrus posted his statement, which we sent to every member of our mailing list and to local and nationwide press.
Tuesday night, I personally blogged about my experiences of facing homophobia, staying in the church and becoming a part of the queer community.
These two pieces of sharing -- one from the bishop to the diocese and one from me to anyone who cared to read -- were discerned through our lived experiences. My lived experience of growing up and my experience of the first three days after the attack prompted me to write, and informed my writing. Bishop Andrus' statement was discerned by knowing his role as bishop of California and the goals of his work for intersectional justice.
How do you encourage dialogue about divisive cultural issues? How does one lead in times of such great partisan divides?
To lead in times of divisive issues, the Diocese of California looks backward as it looks forward.
Harvey Milk was killed in our diocese after fighting for queer inclusion in civil society. Sojourn Chaplaincy was founded as an outreach of our diocese so that men journeying to death of AIDS didn't make that journey alone.
The LGBT community has formed the Diocese of California as the diocese has raised up LGBT people for lay and ordained leadership throughout the church.
We encourage dialogue about divisive cultural issues and lead among partisan divides by remembering Bishop Andrus' frequently used concluding blessing, which includes the direction, "Be patient with everyone, but make no peace with oppression."
Encouraging dialogue begins with listening -- especially to the voices on the margins, and trusting the truth they share with us. In such listening, however, we understand that justice delayed is justice denied.
---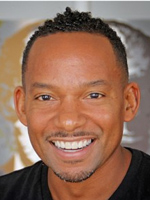 Marlon F. Hall
Cultural architect and spiritual leader, Awakenings Movement, Houston
What did you do as a pastoral leader after hearing about the Orlando shooting? How did you respond?
I did not know about the Orlando shooting until I got to church that day and was sharing a message inviting the folks in the room to imagine love to be a beautiful act of civil disobedience and the Bible a revolutionary manual for how to humbly engage hate.
Right as I was inviting the clan gathered to "quell your fears with what you love," Andrew (a young talented member of the church) audibly sighed and started pacing in the back of the room until he finally walked out.
Immediately after the sermon was over, I went looking for him in the hallway, and he let me know he was in pain for the people who lost their lives in Orlando. It was my first time learning about it.
I called everyone in the congregation to prayer and asked Andrew to lead the prayer.
After corporate prayer with our community, I reached out to some LGBT friends in our church community to let them know I loved and believed in them. Then I wrote a love letter to hate on every social media platform I have.
What resources did you turn to for help?
I read an article from New York Times writer David Brooks.
What message did you share with your congregation or community?
We opened up our worship that next week for cross-pollinating questions, concerns and fears around what did and what didn't happen in Orlando.
Then I shared a talk designed from the inspiration of Scripture, the poetry of Alex Elle, the artwork of the Shakespeare Theater of Orlando and the writing of David Brooks.
LOVE.
ALL WAYS.
ALWAYS
-- Inspired by Alex Elle
How did you discern that message?
I was restless and unable to write all week. I am not sure I discerned it.
I listened a lot all week to friends, podcasts, Anderson Cooper, until I was pissed enough to write the message out of desperation Sunday morning before church.
How do you encourage dialogue about divisive cultural issues?
One of our values we live into is "Comfort is the enemy of creativity."
We animate that value by inviting uncomfortable questions, irritation and intrigue into the context of worship. We welcome confusion and pain into the room and trust God with it -- mostly because we don't value the need for a happy ending as much as we long for pure beginnings.
Starting a corporately cold and messy conversation is warmed with the hope of our beginning. We believe Genesis is calling to us on the other side of chaotic beginnings.
How does one lead in times of such great partisan divides?
First, engage the art of listening to people with divine imagination in the face of divisive irritation.
Second, avoid the science of listening for what we need to be right about our side of the divide.
Third, ask yourself the question, "What do I love more than my fears?"
Last, lead from your response to the above question.
---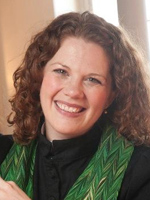 The Rev. Laura Everett
Executive director, Massachusetts Council of Churches, Boston
What did you do as a pastoral leader after hearing about the Orlando shooting? How did you respond?
My pastoral ministry is not located in a single congregation but a diverse network of congregations and denominations through the council of churches, so I aimed for an initial response that was broadly accessible and transferable.
I heard early on Sunday morning, just as other clergy colleagues were heading into Sunday morning services. I thought if I could gather some words into the form of a prayer, others under greater time constraints could then use it.
One of my convictions about pastors as public theologians is that we are responsible for calling people to prayer, and at times, giving people words to guide their prayers.
I quickly wrote, then made into a meme, a prayer designed to be shared, posted, read aloud and tweeted.
As a pastor to and with other pastors, in the days that followed, I messaged, called and texted a number of the queer and Latino/a leaders to check in and let them know that they were on my mind and I was praying for their public leadership.
Even with the violence at a physical distance in Florida, for many queer and Latino/a clergy, this hit very close to home. For these clergy, there was a particular obligation to public leadership, even as there may not have been enough time and space to grieve privately.
I wanted these pastors to know that I and others were aware of the weight they were carrying and supported them.
I also believe that as pastoral leaders, we are not just called to care for those within our church communities but also in the wider community to show signs of God's love and compassion.
Locally, we figured that the employees at the gay bar in the neighborhood would be feeling pretty beleaguered and scared after Orlando. So the local congregation where I am a member worked with a florist to create a life-affirming bouquet, which we delivered to the bar.
What resources did you turn to for help?
The Psalms. In times of grief and lament, my first move is to turn to the Psalms, for a number of reasons. The psalmists know how to hold anger and lament in the same breath, and I lean on the wisdom of their words repeated over the generations. Also, the Psalms are broadly accessible in many interfaith settings where I find myself leading. When crafting a prayer myself, I often look for a phrase from the Psalms or the Gospels to repeat as a refrain.
What message did you share with your congregation or community? How did you discern that message?
Our initial message was one of grief and lament. As the days went on and more information emerged, we were also very intentional about sharing the statements from our interfaith counterparts in the Muslim community, knowing that they would be under increased scrutiny during this time.
Ultimately, we made the decision to share a prayer, rather than a statement. We also gathered the statements from our member denominations and other local religious leaders.
We aim to think of our work as council of churches staff as network tenders and curators. So our work is not just to move our central message out but to amplify what's going on in various parts of the network across our state.
After each crisis, we ask via Facebook for local congregations to tell us when they are hosting special events or vigils. In this way, we can collect and amplify the upcoming events, share ideas and resources. We asked for and kept a running list of events via Facebook after the Boston Marathon bombing, to great effectiveness.
Encouraging localized responses reflects a core ecumenical conviction that the work of Christian reconciliation does not only happen at high levels between church leaders but between and among every local community and congregation.
At the same time that we try to tend to our virtual network, we intentionally gather in person to be physically present to one another. We aim to work with long-trusted colleagues in ways that lift up the values we want to highlight.
In Boston, we knew we wanted to grieve together the recent tragedy in Orlando, the year anniversary of the massacre at Mother Emanuel AME in Charleston and a recent murder outside a Boston public school.
We worked together to craft a common message: multiple sanctuaries had been violated, but we will not turn against one another. We aimed to make manifest the God that can hold all our grief.
In times of crisis and/or high likelihood of media visibility, I try to have three quotable sentences written down, rehearsed and at the ready so I'm giving a thoughtful, considered quote and not just something off the cuff.
In New England, I also tried to lift up the voices of those who can best speak to the context of the crisis. To lead in our network, our web of relationships needs to hear from me and from our board president, but not solely from us. I look for local leaders who can speak with particular insight and wisdom -- in this case, such as the Rev. Ángel Marrero, an ELCA pastor serving a Spanish-speaking, new worshipping community in Waltham, Massachusetts.
When the organizer of another vigil called me for ideas of participants, I was able to suggest names like Marrero. I don't always need to be the one talking.
How do you encourage dialogue about divisive cultural issues? How does one lead in times of such great partisan divides?
For the integrity of my ministry, I needed to name that the massacre happened in a gay bar on Latin night. For me, to avoid naming or elide the particular violence and fear in these two marginalized communities would be to perpetrate a further kind of spiritual violence.
At the same time, not all of the churches in our network are in the same place on questions of gender, ecclesial leadership, sexuality and gun policy. This diversity of opinions was true before Orlando and will be after.
And yet I believe we can name those differences while clinging to the fundamental conviction that by virtue of our common baptism into the body of Christ, we are indeed one. I try to be pastorally attentive to the appropriate time and place for dialogue on divisive cultural and ecclesial issues.
My sense right now is that many are not ready for tough dialogue, and still need space to grieve the enormity of what was lost in Orlando.
---
Sarah Thompson
Minister and executive director, Christian Peacemaker Teams, Chicago
What did you do as a pastoral leader after hearing about the Orlando shooting? How did you respond?
I received the news just after coming home from a day of working with and learning from refugee children in Pikpa, Greece. It is a refugee camp run by Lesvos Solidarity. In contrast to the prisonlike conditions of other refugee way stations, Pikpa highlights the possibility of convivencia, or living together well. Most of the refugees come from Afghanistan and Pakistan, and are running from their homes because of the impacts of the U.S.-led invasion of Afghanistan and U.S. drones over Pakistan.
So when I heard of the shooting in Orlando -- violence in the U.S. -- I also had the broader context of the violence of the U.S. confronting me. In my personal and pastoral response, I cannot separate the two.
What resources did you turn to for help?
For the immediate moment, I turned to social media circles and articles. This is partially because I was outside the U.S. when I heard about it. Otherwise, I would have connected with my spiritual community that next morning, and my faith-full activist work community the following Monday.
While social media is a limited medium, it is interesting how we still "feel" things through it. I am part of various Facebook groups that could have discussions in relatively safe spaces about our feelings and the implications of this incident, particularly the lasting implications for Muslims, people of color and queer folks.
In those spaces, I listened, was consoled and learned firsthand from those most affected.
I was already connected to these communities before this incident happened. It can be hard to join them and understand the internal conversations of various groups immediately in the wake of such an event. You might not feel welcomed. It might feel to the people you want to talk to like you're taking advantage of their situation to peer into their safe spaces.
Even if you are one of those impacted, grief is not linear, and we all grieve differently. Think about setting up networks of support for and with marginalized people before something happens.
From the writing of impacted people, activists and advocacy groups, I listened for words that I as an ally (and someone secondarily impacted) could use. I didn't push myself to write; rather, I cited those most impacted when I reposted or talked about the tragedy. Denominational leaders in various faith communities began to write as well.
One of my spiritual homes is Mennonite Church USA. Given the recent history of the denomination, I will now watch closely how they plan to materialize their words of lament into action for inclusion. Recent moves by the denomination have not been inclusive, and one queer leader (who is a colleague of mine in CPT) reminded the pacifist denomination of their complicity in exclusion and homophobia.
I didn't stop the other pieces I was reading, which included one about Ramadan as a de-colonial moment. Indeed, at this time we need to decolonize our minds, and open our hearts to all of the different ways we orient. For pastors, reading the sermons or statements of other pastors might be helpful.
What message did you share with your community or congregation? How did you discern that message?
Convivencia is the message that I shared most with the Christian Peacemaker Teams group I am with now. We intuitively understood it, because we can see in the eyes of the Muslim refugees the desire to trust us, to get to know us. It is painful to think that the incident will be used to stoke the fires of Islamophobia. This in turn makes it easier for Congress to convince voters that it is a good idea to go to war. War destabilizes the region, and that produces refugees. We don't want to be serving in refugee camps any more than people want to be in them.
Convivencia, the beat of the ideal to which the people at Pulse danced, involves trust. Many people's trust has been shattered. I therefore made sure to try to solidify at least one relationship in the wake of Orlando. I don't have many people around me who openly disagreed with my perspective on what happened (and what's happening), but one person did. Though in Greece, I decided to take the time to have some hard conversation with him. I believe in the power of big social movements, but also that these are sustained on the strength of individual relationships sometimes. I had healthy boundaries in the conversation.
Part of our conversation revolved around whether a personal Facebook wall is a public space; so if someone takes a comment down, are you being censored or not? I think that Facebook, for example, presents us with a new type of private/public space. Since he had written something that I considered violent, in abusive, condescending language, I decided to take it down.
As our conversation concluded, he was able to see a bit the impact of his comments, and I made these commitments:
"I promise to think even more thoroughly when I post. I promise to make my wall a safe place for me and to highlight or remove whatever feels violating. I encourage myself to continue to follow my conscience, trust my heart and the way God is leading me, even if it upsets others (this is so hard!). I recommit to the practices that assist me in speaking and acting from places of love, as much as possible, and forgiving myself when I do not."
How do you encourage dialogue about divisive cultural issues? How does one lead in times of such great partisan divides?
Nonviolence is key. It is hard to take a stand, but if one is committed to not eliminating the other (through verbal or physical violence), then there is still time in the future (maybe only long-term) for forgiveness, reconciliation and holding our beliefs passionately, but not with exclusive certainty.
Nonviolence is the recognition that there is no one that we can't learn something from.
Nonviolence is about long-haul strategy -- giving conscious attention to the behaviors you want to encourage, even as you name and denounce those that are not life giving.
Overall, we need to develop regular practices for facing the violence in our lives, both lethal and structural. In Christian Peacemaker Teams, we build into every meeting a time to notice how power is pooling and flowing.
Who has more power in society? How does that play out in the microcosm of our organization? Whose voice do we hear most? How can our organization become more like the kin-dom of God (a place without oppression, domination or fear to question)?
Though it feels tough to look at the issues constantly -- examining how all violence is connected, and the impact of systemic Islamophobia, deep heterosexism -- it is key to increasing our stamina for the times of crisis, and eventually reducing the number of crises.
When more people have more tools for addressing their pain, and responding to the pain of others, society overall becomes healthier, conflicts can be resolved without violence, and more safe space is created for all.
---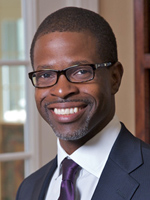 The Rev. Prince Raney Rivers
Senior pastor, United Metropolitan Missionary Baptist Church, Winston-Salem, North Carolina
What did you do as a pastoral leader after hearing about the Orlando shooting? How did you respond?
The information about the shooting was sketchy by the time I was preparing for the first worship service. Even by the time of the second service, I was not fully aware of the magnitude of the incident. However, I did ask the congregation to join me in intercessory prayer for the families and the city of Orlando during the second morning service.
What resources did you turn to for help?
Mostly, I consulted news sources to get the most accurate information about what happened. I also read a piece by Bill Leonard [James and Marilyn Dunn Professor of Baptist Studies and professor of church history at Wake Forest University] that helped me put the event in historical perspective.
Too often, events like this justify one group's hatred of another group. Leonard's piece encouraged humility by pointing out how Protestants have behaved quite violently against others.
What message did you share with your congregation or community? How did you discern that message?
On the day of the shooting, our sermon series focused on worship. That focus continued the week after the shooting. The sermon text for the week following the shooting was Revelation 4-5. The title of the message was "A New Song and a Great God."
As I tried to articulate John's vision of God seated on the heavenly throne, the scene seemed so different from what we had been watching in the news for the past week -- the shooting at the Pulse nightclub as well as a celebrity singer gunned down, a British politician stabbed and, in addition, a homicide in Winston-Salem.
One of the messages I took from John's vision is that despite the crises faced by the Christians in Asia Minor (persecution and execution), God was still on the throne. The terrorists are not in charge. Misguided preachers are not in charge. Our gracious, loving and merciful God is still in charge.
How do you encourage dialogue about divisive cultural issues? How does one lead in times of such great partisan divides?
In times of great partisan divides, I believe we are called to lead not by proving our point but by bringing people together to see that we can disagree without hating one another. As truth tellers, I believe, leaders also have a responsibility to help people sort out fact from fiction. So much of what divides people is often not even based on evidence or data.
---
The Rev. Dr. Michael B. Brown
Senior minister, Marble Collegiate Church, New York City
What did you do as a pastoral leader after hearing about the Orlando shooting? How did you respond?
We have a minister of congregational care, a director of GIFTS (our LGBT ministry), Stephen ministers, and a relationship with a nearby counseling center, the Blanton-Peale Institute.
All were made aware that there would be individuals in our community who needed to process emotions in the wake of the tragedy, and those needs would be given high priority.
Likewise, we arranged a post-worship gathering, led by an associate minister who works with our GIFTS program, for persons to voice concerns and emotions, make statements, ask questions and find comfort. Several board members also attended in an official show of support, and numerous allies did as well.
It thus was a churchwide gathering, and not one solely for the LGBT component of the congregation. Also, obviously, there were references in the sermons for the next two weeks, and Pride Sunday.
What resources did you turn to for help?
We have had the GIFTS program (with assigned clergy leadership) in place since 1992. We helped create the Blanton-Peale Institute and have had a long-standing relationship with it for over half a century. We also consulted with the leadership of The Collegiate Churches of New York, determining what their approaches would be. So our resources were to a great extent internal.
What message did you share with your congregation or community? How did you discern that message?
I have articulated that we are an open and inclusive congregation that is love-driven; that any organization that claims allegiance to "the Prince of Peace" cannot in any way approve of acts of violence or remain silent when such occur; that we are a community that believes in a Creator who makes all individuals, and thus to critique how a person is created is to criticize the Creator; and that we are committed to following the mandate of Jesus, "This is my commandment, that you love one another," fully understanding that Jesus provides no exception clauses.
I expressed this publicly within the worshipping community, globally via live-streaming (we reach more than 40 states and about 30 countries weekly), via a pastoral statement on the church's Facebook page [June 13] and through an interview on Fox 5 News.
How do you encourage dialogue about divisive cultural issues? How does one lead in times of such great partisan divides?
Both in our local church and through our partnership with Intersections International (and particularly its Believe Out Loud initiative), and through interfaith involvement (especially through the Marble Tri-Faith program and also our participation with the New York Board of Rabbis), we seek to offer the city and the world an image of what a church can be when it simply recognizes and embraces its role within the various streams of Abraham.
Also, the racial, socioeconomic, sexual orientation/identity, age, multinational, multidenominational and multicultural makeup of Marble Church is a visible witness to plurality, diversity and the brotherhood/sisterhood of a faith community. We feel that what we are speaks boldly to a nation and world that is suffocating by divisiveness and gridlock.
---
The Rev. Christopher D. Girata
Rector, Calvary Episcopal Church, Memphis, Tennessee
Rector-elect (August 2016), Saint Michael and All Angels Episcopal Church, Dallas
What did you do as a pastoral leader after hearing about the Orlando shooting? How did you respond?
I heard about the shooting in Orlando after the early service on Sunday morning. Hearing such terrible news, news that would impact the entire country, I knew I needed to address it right away.
I changed my sermon to incorporate the horror and heartbreak of the tragedy, to provide space for grief. I also worked my way through that grief to a theologically hopeful conclusion that invited everyone to remember that we are not called to stay in our grief but to courageously carry the hopefulness of Christ into the world.
What resources did you turn to for help?
I wasn't able to use any resources for my sermon that morning, but I was able to dive into news reports before sending out a pastoral letter to the entire congregation. For that letter, I looked back at letters I have written after other national tragedies, as well as reading letters and smaller messages, such as Facebook updates, that colleagues had already published about the Orlando shooting.
Unfortunately, tragic, large-scale killings have become far too normal, and drawing on the well of experience, both mine and from colleagues, helped me address the need following the events in Orlando.
What message did you share with your congregation or community? How did you discern that message?
We also pushed out one of the prayers from our compline service over social media:
"Keep watch, dear Lord, with those who work, or watch, or weep this night, and give your angels charge over those who sleep. Tend the sick, Lord Christ; give rest to the weary, bless the dying, soothe the suffering, pity the afflicted, shield the joyous; and all for your love's sake. Amen."
How do you encourage dialogue about divisive cultural issues? How does one lead in times of such great partisan divides?
Memphis is a highly diverse community, and Calvary has been a leader in ecumenical and interfaith relationships across the city. In the early news reports following the shootings in Orlando, there was a reported tie to Muslim extremists.
I asked one of our lay leaders to reach out to local Muslim leaders who have spoken at Calvary in the past. We have made plans for members of Calvary to break the Ramadan fast with members of a local mosque as a way to begin a dialogue about our differences and similarities.
This dialogue will hopefully turn into true friendships that will unify the faith community in Memphis for a stronger, more secure future.