POWER Interfaith, Pennsylvania's grassroots civil rights organization dedicated to racial and economic justice on a livable planet, marks 12 years of faith-based activism this year.
Composed of more than 200 congregations of various faith traditions and practices, POWER has spent the past decade-plus advocating for economic dignity and educational equity. A dozen years of pushing innovative ways to be civically engaged. A dozen years of addressing climate justice. And a dozen years of fighting to ensure that citizens are empowered to live freely and justly in the way that God intended.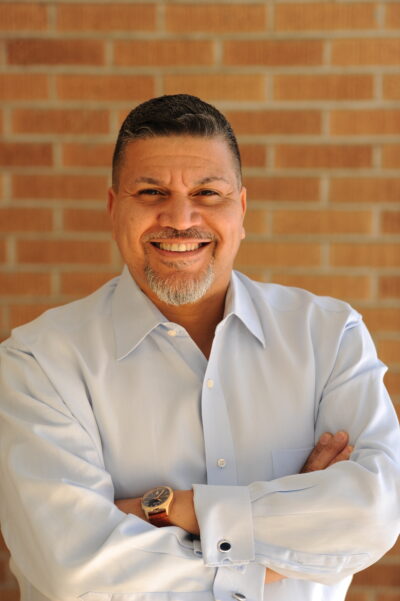 "All of our faith traditions vary slightly, but all of the best of our traditions really flow into a body called justice," said the Rev. Dr. Gregory James Edwards, POWER's chief of staff, who, along with executive director Bishop Dwayne D. Royster, directs the organization.
In many ways, Pennsylvanians are struggling. Philadelphia, where POWER was founded, held the dubious distinction of having the highest poverty rate among the country's largest cities in 2021. Homicides in the city climbed to a staggering 516 in 2022, topping 500 for the second consecutive year. More than 100,000 city residents go without health insurance. Police misconduct has run rampant, especially during the pandemic. Properties sit vacant, and abandoned and toxic waste sites infect poor communities.
The commonwealth has tried to address those broken systems, in part, with a robust nonprofit community. Pennsylvania has 78,000 registered nonprofits, the fifth-most among the states, which suggests that there is a lot of community organizing taking place.
But while such organizations often focus on one issue, POWER focuses on many. And it uses many different approaches — shaping policy, supporting grassroots protest, equipping faith communities.
"Politically progressive organizations oftentimes don't have a seat at the table for people of faith," Edwards said. "The faith that I have is intrinsically connected with historically marginalized folks. We are unapologetically fighting to give voice to injustices that are happening within the commonwealth of Pennsylvania."
And in myriad ways, POWER allows its members to exercise their faith by putting it into action. In any given week throughout Pennsylvania, POWER members are marching, rallying, testifying and agitating for justice. The organization now has four branches in southeastern Pennsylvania and has gained some notable victories, including securing more funding for public schools and rallying for higher wages for airport workers.
Edwards grew up in ministry under the mentorship of the Rev. Jeremiah Wright, pastor emeritus of Trinity United Church of Christ in Chicago and onetime pastor to former President Barack Obama. In addition to his work with POWER, Edwards is the senior pastor of Resurrected Life Community Church, a United Church of Christ congregation in Allentown, Pennsylvania.
His life's purpose, he said, is expressed in this exhortation found in the book of Isaiah: "Learn to do right; seek justice. Correct the oppressor" (Isaiah 1:17 NIV alt).
"To be able to be my full self and my full humanity, where I am able to exercise my faith in a way that is consistent with who Jesus is and do it unapologetically, is a tremendous gift that I certainly don't take for granted," he said.
How do you encourage people to live into their full humanity and exercise their faith?
Organizing for change
More than 2,000 members of congregations, along with city officials and others, gathered at historic Tindley Temple United Methodist Church for POWER's founding convention in Philadelphia on Sept. 25, 2011. Founders say it was the largest grassroots civic gathering for change the city had seen "in years, if not decades."
The organization's name had been selected intentionally: Philadelphians Organized to Witness, Empower and Rebuild (POWER). The choice of convention site was intentional too.
The church's Beaux Arts, Romanesque and Art Deco style had landed it on the National Register of Historic Places. But for people of faith, Tindley is better known for its namesake, the Rev. Charles Tindley. The dynamic preacher not only led one of the largest Methodist congregations in the 1920s, but he wrote the lyrics to an early version of what would become the iconic civil rights anthem "We Shall Overcome."
For the Rev. Dr. Mark Kelly Tyler, the pastor of Mother Bethel AME Church in Philadelphia — one of POWER's founding congregations — the convention felt like home. After all, the AME Church was founded by Richard Allen, who himself had been enslaved, and Mother Bethel served as a station on the Underground Railroad.
"I've often said that as an AME preacher, one thing you'll never get in trouble for is speaking truth to power," Tyler said. "Social justice is who we are as AME preachers."
At the founding convention, POWER organizers lifted up five priority areas for change: quality housing, public safety, wages, health care and public education. They enlisted then-Mayor Michael Nutter and labor leaders to agree to work with POWER to address unemployment in Philadelphia.
POWER was officially launched. There was an urgent need for organizers to get busy.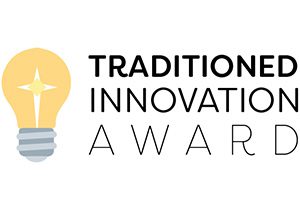 POWER among 2022 award winners

Leadership Education at Duke Divinity recognizes institutions that act creatively in the face of challenges while remaining faithful to their mission and convictions. Winners receive $10,000 to continue their work.
"Philadelphia has a plethora of issues. On any given day, it seems like there can be a hot dumpster fire on every block," Edwards said.
POWER employs an organizing model referred to as faith-based community organizing. It draws from lessons learned from some of the nation's historical movements for justice, including the American Revolution and the Civil Rights Movement.
POWER's approach is also informed by emphasizing the importance of people's personal experiences. In its earliest days, taking its cues from the people most affected by oppression, it launched listening campaigns, engaging in one-on-one conversations with citizens to assess their needs.
"We asked a simple question," Tyler said. "What is the one thing that keeps you up at night?"
Community residents would be key to leading any effort POWER undertook, Edwards said.
Do you know what is keeping the people of your community up at night? If not, how would you find out?
"What happens so often with colonization and the missionary movement is that we are the 'saviors' of people but not working with people who have better intelligence in that neighborhood," he said.
"The people who can work best with mass incarceration are the people who have experienced it. If you go to private schools all your life that have been well-funded and overresourced, you certainly can be empathetic, but there's nothing like someone who is experiencing it firsthand. That firsthand experience usually provides a greater level of passion, and that passion is so needed to move the needle in a certain area," Edwards said.
Who holds the intelligence of your neighborhood?
Targeting the action to the need
In its 12 years of existence, POWER has gone from operating on a shoestring to now managing a $2 million budget with some 30 full-time staff. Its funding — from member dues, grants and public donations — has enabled the group to expand.
Campaigns are tailored to issues affecting those particular areas. For instance, while gun violence may be the emphasis for action in Philadelphia, educating residents about the oppressive effects of white supremacy on marginalized residents may be the focus in Lancaster County.
Members come to POWER in a variety of ways. Some get involved as part of congregations. But POWER's impact is not insular. It doesn't use its congregations as a power base; rather, it intentionally tries to identify the problems that plague the communities in which those churches are located.
A passion for justice is what drew Philadelphia resident Paula Paul to POWER. Now she and fellow activist Frances Upshaw chair the group's climate justice committee.
A retired employee of the Philadelphia Law Department, Paul got involved when she learned that SEPTA, Philadelphia's regional public transportation system, had put a fossil fuel plant in predominantly Black and Latino North Philly, near her community of East Germantown.
"If you're moving toward an environment where we're trying to get rid of fossil fuels because we know it's bad, why would you do that?" Paul said in a 2021 interview with WHYY.org.
Paul said she did not understand much about the environmental movement before she became a key member of POWER.
"I knew that plastic bags were bad for the environment. Mostly what I knew is white folks were trying to save the whales. But then I understood that it impacted just the way I'm breathing today. It became personal, and it became a fight for me," she said in the interview.
Paul was a major witness in a 2021 federal civil rights complaint filed against the city of Philadelphia by POWER. According to WHYY.org, the complaint says that Philadelphia's decision to place the city's public transportation power plant in a neighborhood already suffering from poor air quality was racist.
"God did not create a world with throwaway places and people," said Rabbi Julie Greenberg, POWER's director of climate justice and jobs. "But some places and people are [used as] sacrifice zones. It's racial and economic injustice."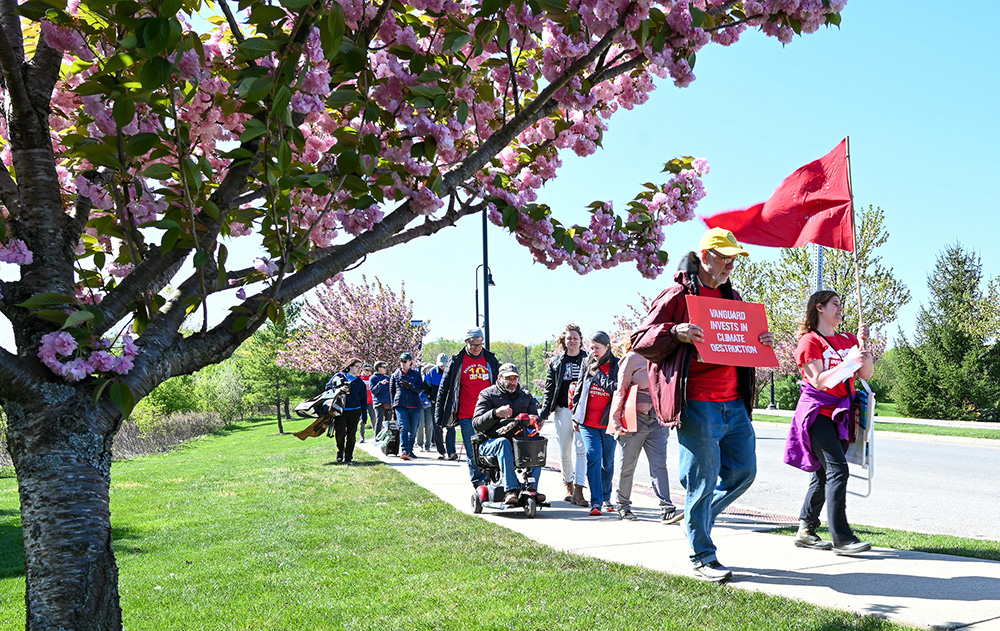 Building on success
One of POWER's biggest victories came on the heels of George Floyd's murder in 2020: the establishment of a new civilian oversight commission for Philadelphia's police, replacing an older advisory commission that had little power. The achievement was hard won, growing out of the organization's previous work on police reform.
In 2019, a year before Floyd's murder by Minneapolis police brought international attention to police violence against Black people and sparked unrest in cities across the nation, POWER was demanding police accountability in Philadelphia.
Historically, the Philadelphia Police Department was notorious for getting away with misconduct, because officers knew that the system worked in their favor. According to a 2019 Philadelphia Inquirer investigation, the arbitration process had reversed firing or other disciplinary measures for more than 100 officers over the prior 10 years.
Tyler, pastor at Mother Bethel, heads up POWER's Live Free initiative for social justice. In December 2019, he led a rally that introduced a petition signed by POWER and 20 other justice organizations demanding that the Philadelphia Police Department change its arbitration process for officers who violate the department's disciplinary code.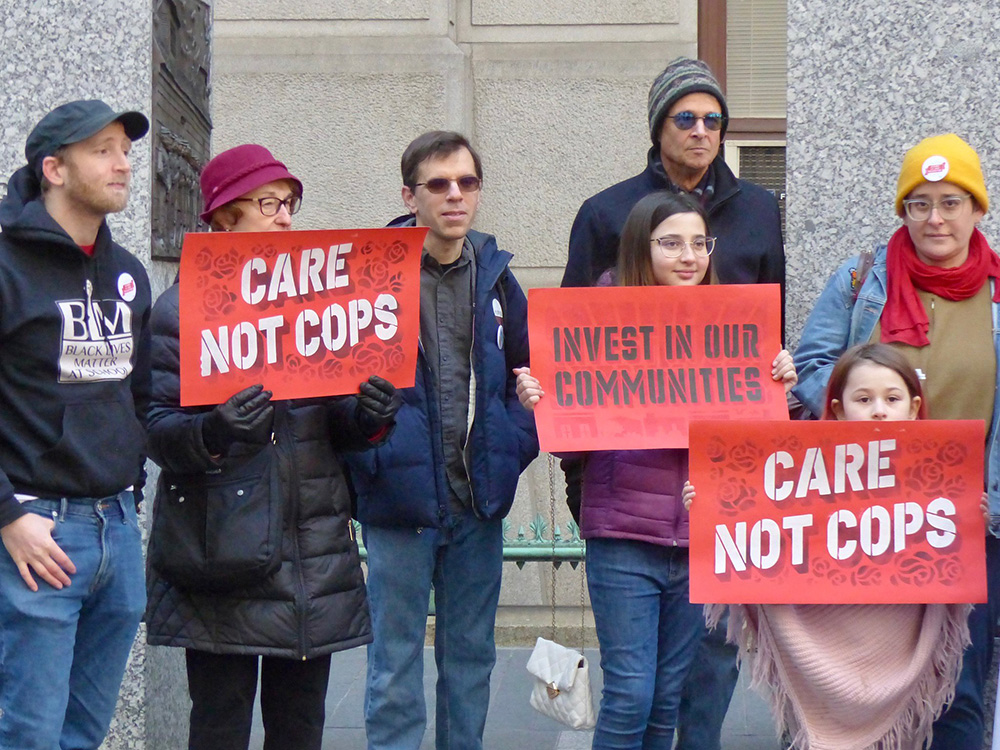 "The main thing that we called for is the abolishment of the current Police Advisory Commission and replacing it with one that had some teeth," Tyler said. "The old one was run by the mayor's office, which was a conflict, because the [police] commissioner also reports to the mayor, so it never really worked the way it was intended."
Police misconduct continued, buttressing POWER's demands for a revamped, transparent review process. After Floyd's murder, Philadelphians took to the streets to protest police brutality.
Ironically, police responded with brutality.
Officers in SWAT gear tear-gassed demonstrators trapped on I-676 in Center City Philadelphia, one of the city's main thoroughfares, as they tried to escape up an expressway embankment. On the other side of town, in a predominantly Black neighborhood in West Philly, officers in military tanks rumbled down the 52nd Street corridor, chasing residents into their homes and firing canisters of tear gas at them.
The actions elicited an apology from Mayor Jim Kenney, and the city paid $9 million to settle a class action lawsuit brought by a group of Philadelphia residents and protestors.
But just as important, those efforts expedited the creation of the new police advisory commission, renamed the Citizens Police Oversight Commission, or CPOC, in which citizens would be able to provide a level of accountability for the police department.
Elder Melanie DeBouse, a co-director of POWER's Live Free, was recently appointed as a CPOC commissioner.
The new commission has had some early challenges. But Tyler said that won't derail the effort.
"For those of us who raised our voices for greater police accountability, and especially for those who lost loved ones, we don't have the luxury of walking away when the process gets messy," he said.
The scholar and philosopher Cornel West has said, "Justice is what love looks like in public." Clearly, POWER is adept at advocating for that particular version of love. But many of the group's leaders shepherd their own congregations, many of which are in pain too.
That is the personal side of POWER.
"During the peak of the pandemic, some of our people were really hurting," Greenberg said, "so we did pivot with more direct service through our congregations."
How does your organization show love in public?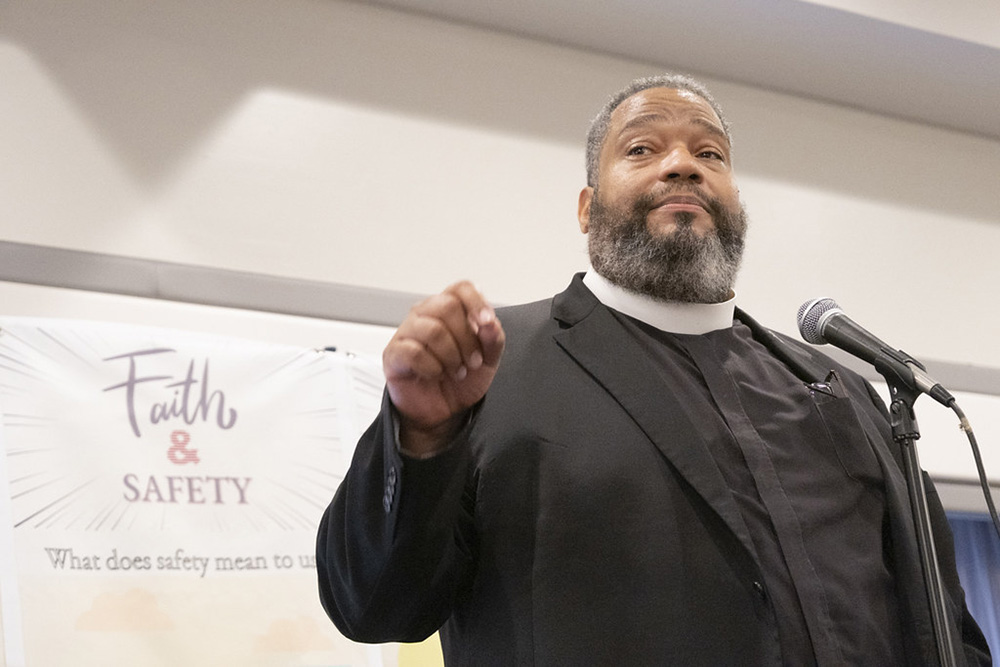 "Part of it," Edwards said, "is loving on and caring for our congregations and staff in communities that are experiencing the trauma of what it means to be Black in a city like Philly when our lives are so undervalued by the systems in our nation."
As POWER celebrates its first dozen years, it already has an eye on what the next dozen will look like.
"My hope is that we'll get younger," said Tyler, who is in his 50s. He pointed out that one of the mistakes made by the Civil Rights Movement is that its leaders held on too long.
"We have to move aside so that the next generation can take the helm and speak to what's important to them and make the movement their own," he said.
Edwards sees a broader vision of a beloved community.
"My personal hope for POWER is that we change the course of Pennsylvania and make it a commonwealth where we all can belong, where children can thrive, where all refrigerators are full, and where justice systems really practice what I call the spiritual discipline of justice, and not extreme acts of cruelty and punishment."
How does your organization contribute to a community where everyone belongs?
Questions to consider
How do you encourage people to live into their full humanity and exercise their faith?
Do you know what is keeping the people of your community up at night? If not, how would you find out?
Who holds the intelligence of your neighborhood?
How does your organization show love in public?
How does your organization contribute to a community where everyone belongs?