We don't lack for story ideas at Faith & Leadership. It can be a challenge to sift through the many possibilities and decide which to pursue and share with you every two weeks. Whittling down the ones we do publish to just 10 standouts for the year is an even bigger challenge.
But we have tried with this list.
These stories and essays range from the analysis of a significant report about churches and money to a collection of essays about a highly regarded theologian to the story of a church helping students escape the stranglehold of college debt. They're drawn from around the country and feature the voices of a diverse array of contributors.
We hope that these resources, along with all the content we offer, will support and inspire Christian institutions, congregations and pastors to be vital contributers to thriving communities.
As part of Leadership Education at Duke Divinity, which is funded by Lilly Endowment Inc., and with support from the Issachar Fund for specific projects, we contribute through this work to the community conversation among writers, artists, theologians, clergy, laity and academics who pursue ministry in its many forms.
In 2020, we'll continue to offer a rich variety of storytelling and resources. We hope you will continue to visit our site to see what we have to offer.
But first, a look back at 2019.
---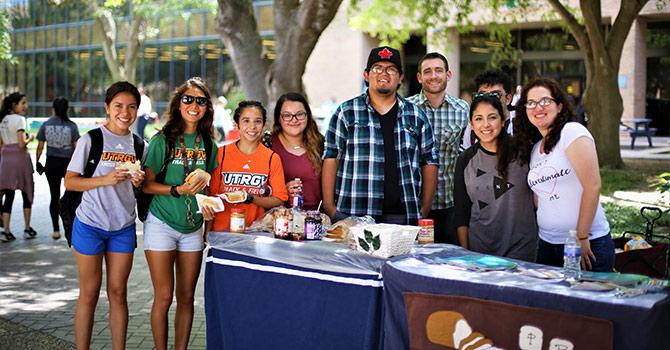 Life on the border is difficult. But the Baptist Student Ministry of the University of Texas Rio Grande Valley is working to help young adults who live there leverage their own strength and resilience to step out as leaders of the Valley and the nation.
---
Breaking the taboo about money talk can be fruitful for congregations, a study shows. The more congregations talk about money, the more likely they are to see a corresponding increase in giving, according to the National Study of Congregations' Economic Practices.
---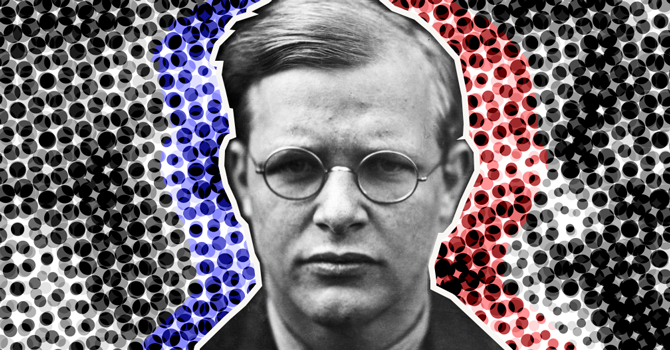 German theologian Dietrich Bonhoeffer has been claimed by Christians across the theological spectrum. What makes Bonhoeffer such a powerful voice for American Christians? In these short essays, five theologians considered Bonhoeffer's message for Christians today.
---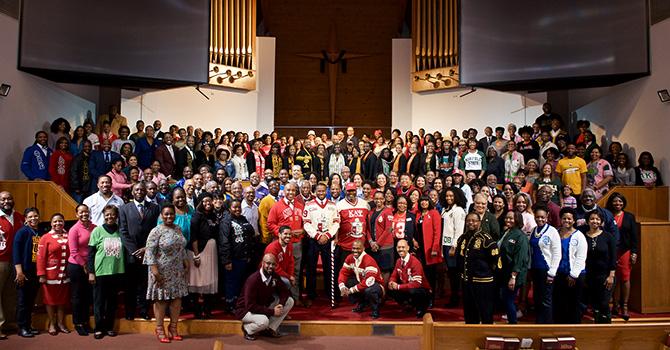 Alfred Street Baptist Church has a long history of supporting college students and historically black colleges and universities. So when a churchwide fast last January yielded $150,000, they knew where to invest it: in future leaders.
---
Before Christmas, a pastor in long-term sanctuary reflected on waiting, faith and family.
---
What started with a simple support group has grown to include online resources and gatherings that pursue its twofold mission: to help caregivers and to educate faith and community leaders. It's part of a growing trend of congregations supporting the "invisible second patients" of dementia.
---
Two pastors built a friendship across barriers of language and culture, uniting their congregations and together reaching out to their community.
---
Small churches struggle to attract and keep congregants, but the issue is not a lack of programs or a younger generation's disinterest in faith. The problem is that people are exhausted by our economy, wrote a pastor.
---
The opening of a Whole Foods in the Englewood neighborhood was the culmination of a congregation's multilayered efforts to respond to community needs. Top among them: fresh, healthy food.
---
When churches hold on to anti-LGBTQ beliefs, there are real people whose sacred stories and journeys are being forgotten, wrote a college chaplain and author.
---
Did we miss your favorite Faith & Leadership story for 2019? Tweet us or let us know on Facebook. If you haven't yet subscribed to Faith & Leadership, we invite you to sign up here. We'll send it free to your email inbox every two weeks. You can also sign up for our daily curated News & Ideas to keep you up to date on events shaping the world.